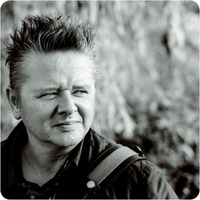 Simon Larbalestier
I graduated with a Master of Art degree from the Royal College of Art, London in 1987 and from my degree show I began my collaboration with Vaughan Oliver/4AD, and I have continued to do so for the last 25 years. The most critically acclaimed is the work we designed for the Pixies who are credited with being a major influence on the alternative rock boom of the 1990s. My photography has been a key factor in the success of their packaging that has resulted in two separate Grammy nominations. In 1989 I was profiled on BBC2's influential art British television arts magazine "The Late Show". My work has been exhibited and published internationally since 1985 and has received international critical acclaim. I set up my first website in 1998 offering online print sales and image licensing. This online presence now includes a blog and many other web links to my extensive image archive. In 2009 Vaughan Oliver and I collaborated again on a limited edition box set re-issue of Pixies recordings, Minotaur, which included a 72-page book of new photography and graphics. In April 2010, I joined Snap Galleries, located in Piccadilly, London, celebrating with a major Pixies Retrospective 1986-2009. This exhibition brought together, for the first time anywhere in the world, two distinct yet complementary bodies of work by me: historic studio based photographs that appeared on the Pixies record sleeves from the 1980s and 90's, and new images created in Bangkok in 2008 specifically for the lavish Pixies' box set project, Minotaur. I have been based in Thailand since 2001 developing my own personal photographic research and have built up a comprehensive and extensive South East Asian and Asian image library. This is now represented by the London photographic agency, Millennium Images, and the International agency, Alamy.
You must be signed in to use this functionality.
Click here to register.