About Us
LightRocket is an expression of our passion for photography.
As the world moved from film to digital, we understood that alongside the beauty and ease of digital photography there were a whole lot of challenges too: building a slick portfolio website, promoting oneself online and managing ever expanding digital archives.
LightRocket is our answer to these challenges: a single online platform where you can build a website in minutes, backup your files, organize your photos and promote yourself, all for an affordable fee.
We hope you enjoy using LightRocket!
Peter, Yvan and the rest of the LightRocket team.
Meet the founders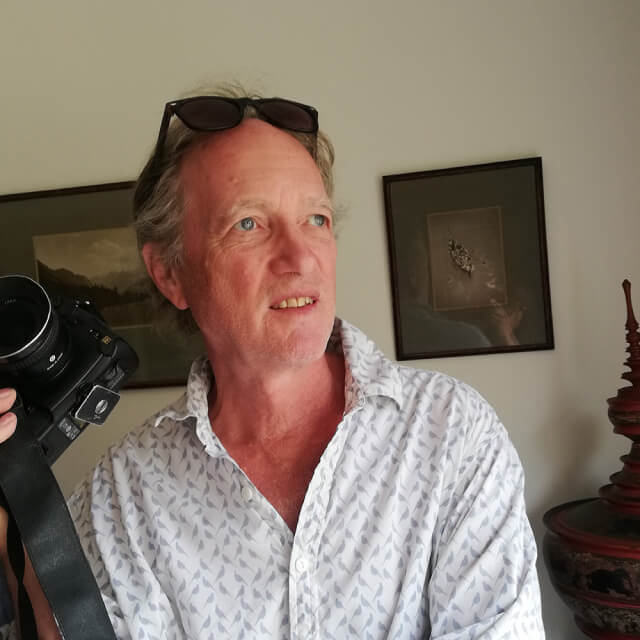 Peter Charlesworth
After completing a degree in Film and Photographic Arts in London, Peter spent some time teaching Photography before deciding there was a world outside of the darkroom that needed exploring. So, he took off on a year-long tour of the Middle East and East Africa in an old Land Rover taking pictures for charities and environmental organisations. A long career in photojournalism began with an assignment for Time Magazine in Beirut.
"Having worked with many photographers while running a photo agency back in the days of analogue cameras, creating LightRocket with Yvan, seemed like a great way to give something back to today's new breed of digital photographers."
Yvan Cohen
Yvan graduated in politics from London's School of Oriental and African Studies (SOAS) with a vague plan to travel to Asia and work in journalism. In 1990, an assignment in Bangkok provided the break that opened a multi-decade career as a photojournalist which saw Yvan work for many of the world's top publications.
A co-founder of LightRocket, Yvan remains a passionate photographer and still grabs any opportunity to escape the office and create images in the field.
"LightRocket is an extension of our careers in photography. With co-founder Peter, we always wanted to create a service that responds to the needs of photographers like us. The goal is to create a service that is easy and friendly enough not just to be another online chore – and is useful enough to provide real value at a photographer-friendly price."