Becoming a Great Photographer: 4 Insights we Learned From the Greats
LE
Leighton Emmons
Mon Jul 20 2020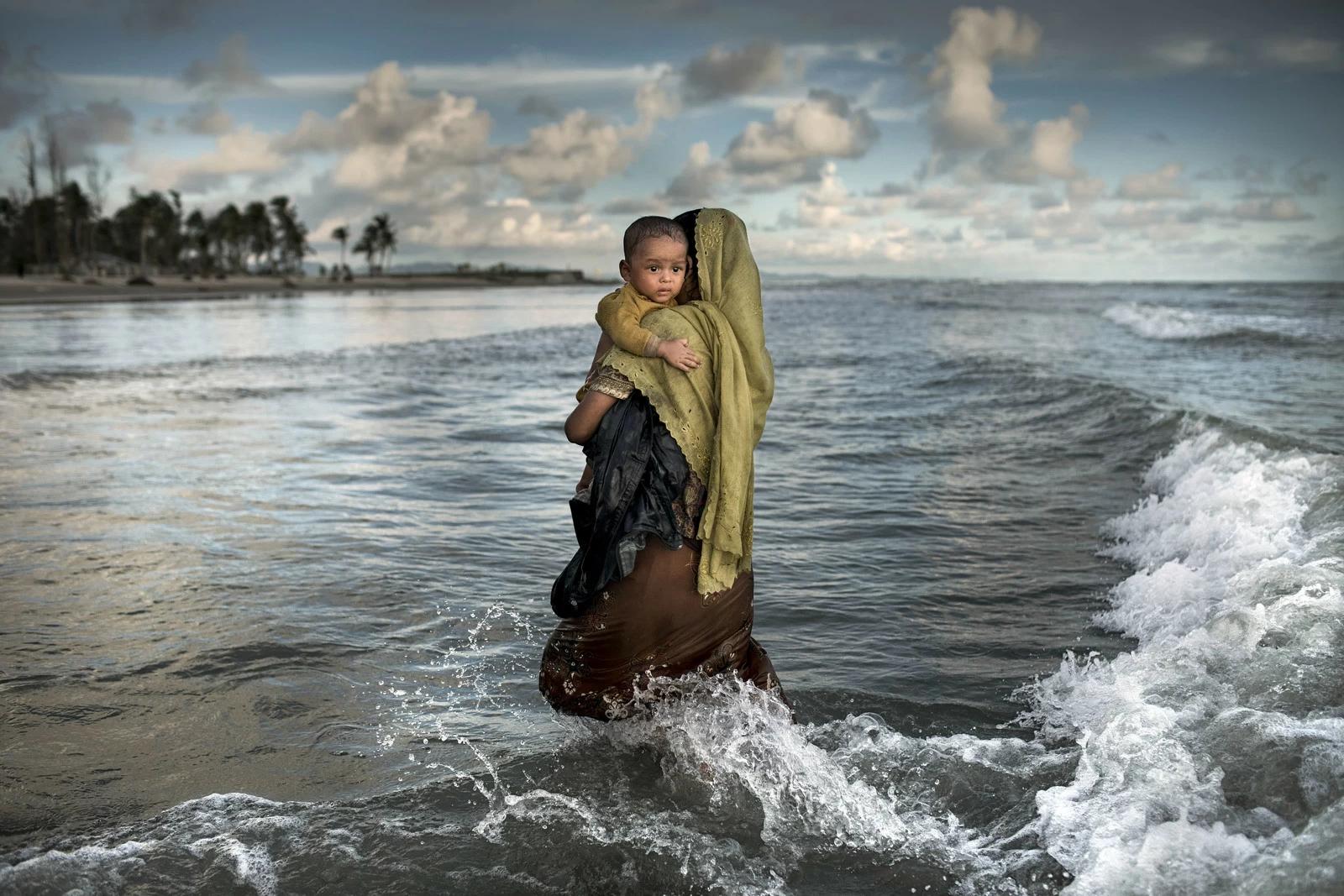 We've studied some of the greatest photographers and compiled a few of our learnings to help you identify core components that go into the success of a great photographer.
We've summarized our key takeaways right here:
Focus your talent and creativity by becoming really great in one photographic niche or style. Figure out which photographic genre best suits your personality, your skills, your ambitions and become the best you can be at it.

Ensure your work earns you the recognition you deserve. If you can produce amazing and unique work, you deserve to be put in a different spotlight from others. This can mean paying attention to how you market yourself and brand your style.

Many of the world's greatest photographers have covered stories and issues no one else covers. To do this you'll need to focus on generating original ideas and cultivating unique access so your work stands out from the crowd.

Perfecting your photography comes with a lot of hard work. Even if you've got lots of raw talent, rising to the top of your profession (as with almost any profession) involves a lot of learning, a lot of patience and a lot of hard work. It's all about determination, passion and the willingness to be always honing your skills and vision.
1. Having a photographic identity
If you take a look at the list of the greatest photographers of all time, you'll notice each photographer has a unique photographic style or process. Something akin to a trademark style that can make you know exactly which photographer took the image just by looking at it.
The process of becoming a great photographer and gaining recognition for your work is very much about developing your personal vision. What one might call your photographic signature.
For example, take a look at the work of Gregory Crewdson. He's best known for his signature style of creating images almost like they're single frame movies. To create just one image, he'll build an entire set to light it like a Hollywood movie. It's about being in control of the tiniest details. Which, combined with a complex and expensive process, turns the image into something that bears the hallmark of Crewdson's unique style.
If you look closely at what makes many of the greatest photographers tick, you'll find a deep passion and commitment to what they're doing. A desire to always go one step further, to always believe they can be better. As the popular adage goes, its better to be the best at one thing, than it is to be average at many things. Photography is no exception.
Focus on the details and aim for perfection, right down to the smallest pixel. Achieving mastery is a process of learning – which in itself is all about truly understanding how you don't know and therefore how much you still have to learn. The great masters never sit still, they're always perfecting and honing their craft.
Key Takeaway: Become really, really great in one photographic niche. Figure out which photographic genre best suits your personality, your skills, and your ambitions and become the best you can be at it.
Day of the dead held in La Tabacalera, Madrid. Photo and story by Jose Hinojosa
2. Developing a personal brand
The greatest photographers make sure their names get out there. It's all very nice having amazing photographic talent, but that isn't going to help your reputation or your career if nobody has ever heard of you.
Meaning, while the power of your work should speak for itself, many of the greats have turbo charged their careers and their reputations by building a brand, marketing their talent, and being confident in themselves in a way that convinces others of their greatness too.
For many photographers, especially if you're working for an agency or a well known magazine, there is a risk that your name will be overshadowed by your employee. It's worth noting that many of the greatest photographers brand their work under their name and their name alone. They stand by the work they produce, and as a result, get all the recognition for it.
In other words, yes collaborating with big brand organizations is an excellent way to build up a high photographer profile, but its important to always make sure the work is attributed to your personal brand. Viewers should know it is your talents that are responsible for the work produced, and you deserve that recognition.
Key Takeaway: Ensure your work earns you the recognition you deserve. If you can produce amazing and unique work, you deserve to be put in a different spotlight from others.
3. Doing what other photographers don't
Whether it be travelling to a remote part of the world or exploring a political conflict in depth, the greatest photographers often venture where few others do.
By being one of the few, or only photographers to document and capture a particular event, their work naturally earns them recognition (depending on how relevant, important, or exclusive their images are).
But this is becoming increasingly harder to do.
What hasn't already been documented and where hasn't already been explored?
If you have to ask that question, you're still thinking like the crowd and going to end up competing with another photographer to cover the same or similar story.
Sometimes, the best stories and photographs originate from the least expected places. This is why you sometimes find photographers spending months on end in a remote part of the world, living and learning with local communities, immersing themselves in a new culture, waiting for the moment when the perfect story arises.
Put another way, sometimes, you don't want to know the story you're going to cover beforehand. You simply need to invest yourself in the process, and trust that a great story is ready to be uncovered. There's no way to know what it is. Remember, diamonds aren't lying on the ground, they're found by digging.
Key Takeaway: Prominent photographers cover the stories no one else covers. But to do this, you sometimes need to immerse yourself in the exploration phase to truly uncover an untold story.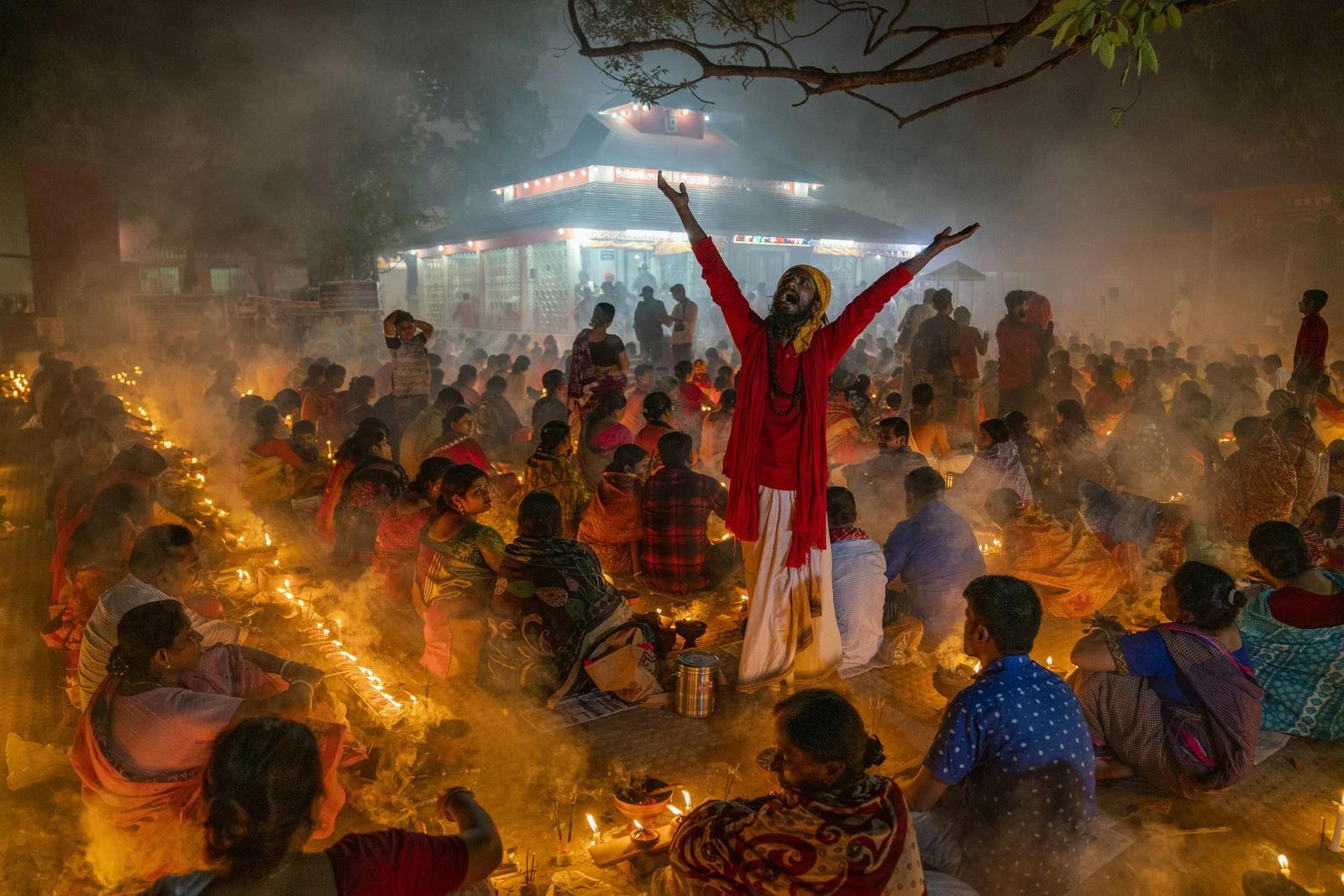 Hindu devotees sit with Prodip and pray to God at the Shri Shri Lokanath Brahmachari Ashram temple during the religious festival Kartik Brati, also known as Rakher Upobash in Barodi, Narayanganj, Dhaka, Bangladesh. Photo and story by Zabed Hasnain Chowdhury.
4. Investing the hours
No great photographer achieved overnight success.
Rather, through years of producing amazing pieces and collections, each of the greats gradually built up enough expertise and prestige to produce a set of pieces so iconic, they became world renown.
It's been commonly referenced that it takes 10,000 hours to master a given skill. So don't assume the [Gilles Bensimon's(https://www.trunkarchive.com/CS.aspx?VP3=SearchResult&VBID=2P0UBH4Z7RHZQ)] and Richard Prince's of the world were simply born with their photographic talents. They may have been born with a gifted sense for photography, but their skills were improved and refined through countless hours of practice (not to mention all the mentoring and learning they went through).
No photographer pronounces this point more than Morgan Norman. His dedication to fashion photography has earned him a reputation for becoming a 'master of lighting'. He's gone on to achieve the "Top International Newcomer" award for photography in 2009, and subsequently work with may prestigious clients including Wall Street Journal, Allure, and Vogue.
Simply put, you need to be practicing and learning photography to master it. Take courses, work alongside other professionals, and constantly be taking photographs. Through your efforts, you will hopefully develop your attention to detail and photographic instincts.
Key Takeaway: Perfecting photography comes with developing instincts on how to perfect an image down to the smallest detail. These instincts can only be developed through practice.
---
Written by Leighton Emmons.
Featured photography by K M Asad
To read more helpful articles on photography, check out our blog page.
Join our growing photographer community at LightRocket and get powerful archive management and website building tools for free!
---