Becoming a Professional Photographer: How to do it and is it worth it?
YC
Yvan Cohen
Wed Feb 22 2023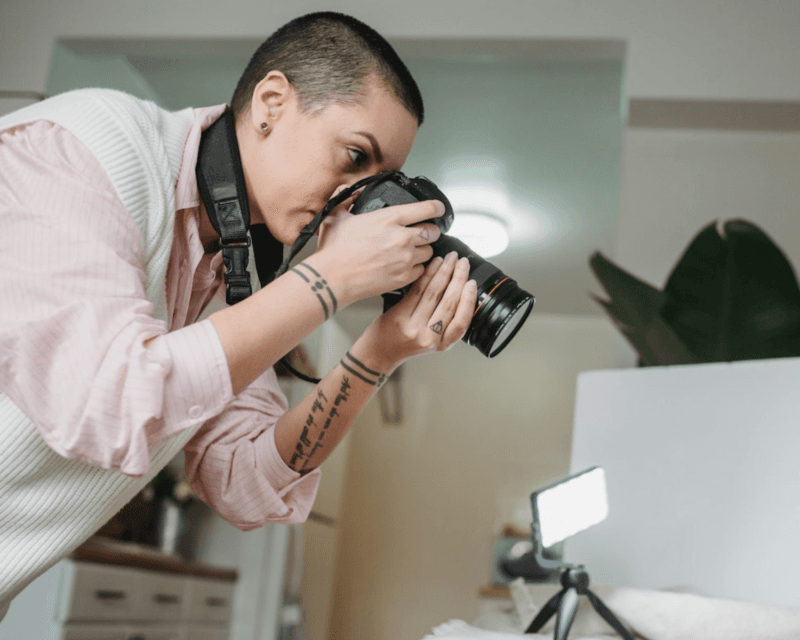 By Yvan Cohen
When I think of what it means to be a professional photographer, I'm often reminded of iconic Vietnam War photographer Phillip Jones Griffiths who when approached by a young photographer asking for advice about building a career, coolly replied "my advice to you is buy property."
Phillip's remark was flippant of course, and yet his point remains valid: a career in photography is rarely a path to riches.
Becoming a professional photographer means following your passion, believing in your talent and having the dedication to power through the many challenges you'll undoubtedly face along the way…and accepting that you're never going to be rich (unless you inherit or buy property that is).
Professional vs. amateur Photographers
We often talk about professional and amateur photographers, but what exactly does it mean to be a professional photographer? How does one start out? What are the challenges, the opportunities, and the potential rewards?
You're a passionate amateur. You've tested your talent in the rough and tumble arena of social media and the feedback has been glowing. Your friends say you're an "amazing photographer" and that "you should be doing this for a living." You're dreaming of doing just that. So what next?
Find a photography side hustle
First off, don't give up your day job. Going pro is tough and photography is a precarious way to earn a living, even for seasoned professionals. Ease yourself into the professional world by finding some online channels to distribute your work. Shoot and upload in your free time.
Think about stock photo sites like Alamy, Shutterstock, Istockphoto and the like. These platforms are open for anyone to submit and have a professional client base. They generally require technically proficient files (you'll have to pass their quality control) which are professionally annotated, but don't filter submissions based on subject matter or other subjective criteria. So you can upload whatever you like.
Your first lesson as a part-time pro will be that the market decides what sells (obviously!). Your sales report is your feedback. If you're uploading great images that don't attract buyers, experiment with different subject matter, or adopt a different way of shooting.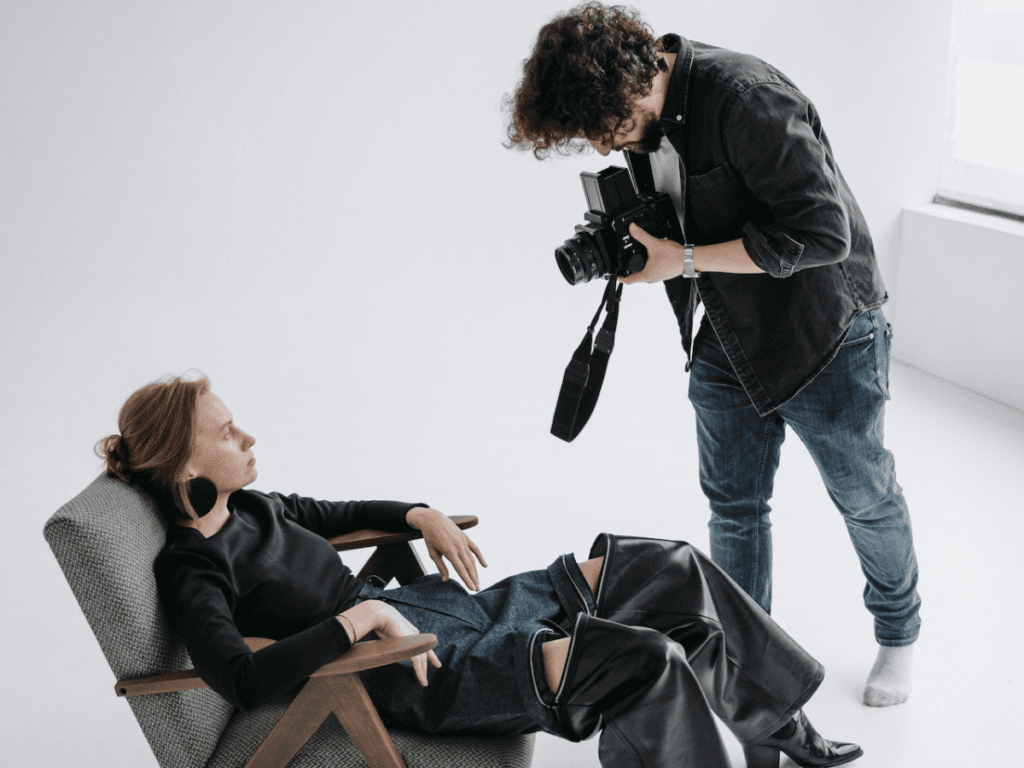 Photo by Tima Miroshnichenko
Get to know the photography market
If becoming a full-time pro is your ultimate goal, understanding the photography market should be a key objective. As a pro, your photography is no longer just about what works for you, it has to work for buyers and clients too. Study image trends and research which photographers are doing best, and why. You might be surprised by the kind of images that sell.
So far, I've only touched on stock photography, which is largely a numbers game. It can be impersonal and a little lonely, especially if you're not working with models.
Stock photo sales might help round out your month and there's always the chance of a monster sale, but they're unlikely to deliver enough revenue to live from (depending somewhat on where you live, of course). At LightRocket, we've seen stock sales that can be as shockingly low as dollars and cents.
Position yourself as a professional photographer
The next phase in your transition into professional photography, is to learn how to position yourself (think marketing), how to negotiate rates and how to work with paying clients.
Most photographers don't like to think of themselves as business people or marketeers. But if you want to succeed as a professional, you'll need to learn how to market yourself and you'll need a minimum of business acumen.
The central pillars of any photographer's marketing strategy are positioning and identity – are you a portraitist, a photojournalist, a wedding photographer, an interior photographer or many different things? Your future clients need to know what you're good at. If this interests you, check out this blog we wrote about creating a strong personal brand as a photographer.
Once you've decided on your positioning, the next step is to prove you're as good as you think you are, by building a portfolio showcasing your best work. You guessed it, your portfolio should be displayed on a smart, professional-looking website (much like those offered by LightRocket).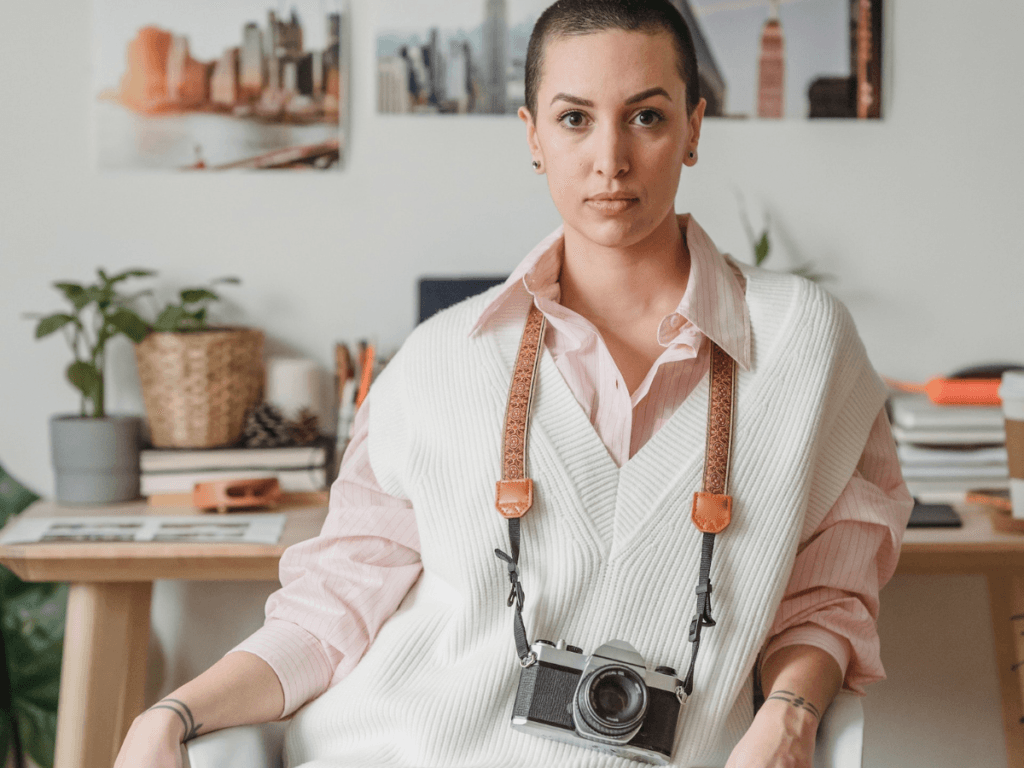 Photo by George Milton
Why a strong photography portfolio matters
The most important thing to remember about your portfolio is that it is what you will be judged on. It is vital to your identity as a photographer. It is your shop window and will play an important role in determining your success.
Pare down your portfolio as much as you can. Remove any pictures you aren't fiercely proud of and avoid duplicates. Less is more. If you show only a handful of amazing images, that is the impression that will remain. If you show the same amazing images alongside more mediocre work, you'll dilute the impact of your portfolio and reduce your chances of impressing a future client.
Entering the world as a professional photographer
So, you've learned about the photography market through selling stock, you've built a beautiful portfolio positioning yourself as a photographer. You're now ready to sally forth as a fully-fledged professional. How much you earn will depend on the type of photography you do (fashion and corporate generally pays more than photojournalism and product shots), how hard you work and how good you are at marketing yourself.
Remember, it's often the details that count. Don't be a prima donna, be confident, courteous and professional with your clients. Listen to what they want and help guide them if you think they need it. Never deliver sub-standard work because as a freelance photographer you are only as good as your last paid assignment. And always, always respect the core ethics of your profession: never claim your work is something it isn't, always be transparent about digital manipulation and compositing, and be your own harshest critic. Anyone can take a photo but very few people can take great photos.
---
Written by Yvan Cohen | Yvan has been a photojournalist for over 30 years. He's a co-founder of LightRocket and continues to shoot photo and video projects around South East Asia.
Cover image by George Milton
To read more helpful articles on photography, check out our blog page.
Join our growing photographer community at LightRocket and get powerful archive management and website building tools for free!
---