Craig Ferguson - Pursuing a Passion for Outdoor Photography
YC
Yvan Cohen
Mon Oct 25 2021
Taipei based photographer Craig Ferguson grew up under the blue skies and brilliant sunshine on the Northern Beaches of Sydney, Australia. Days were spent surfing and exploring the great outdoors – formative experiences that instilled a life-long love for nature, travel and adventure.
It's hard to know when the seeds of a passion are first sown but Craig, now in his late 40s, says he "always remembers having a camera as a kid. I'd get a roll of film for Christmas and just had a lot of fun taking pictures."
Later, Craig sought to capture the thrill of surfing on film. "In those days, we could only take pictures from the shore. I always had the camera with me but didn't yet obsess about taking pictures," he remembers.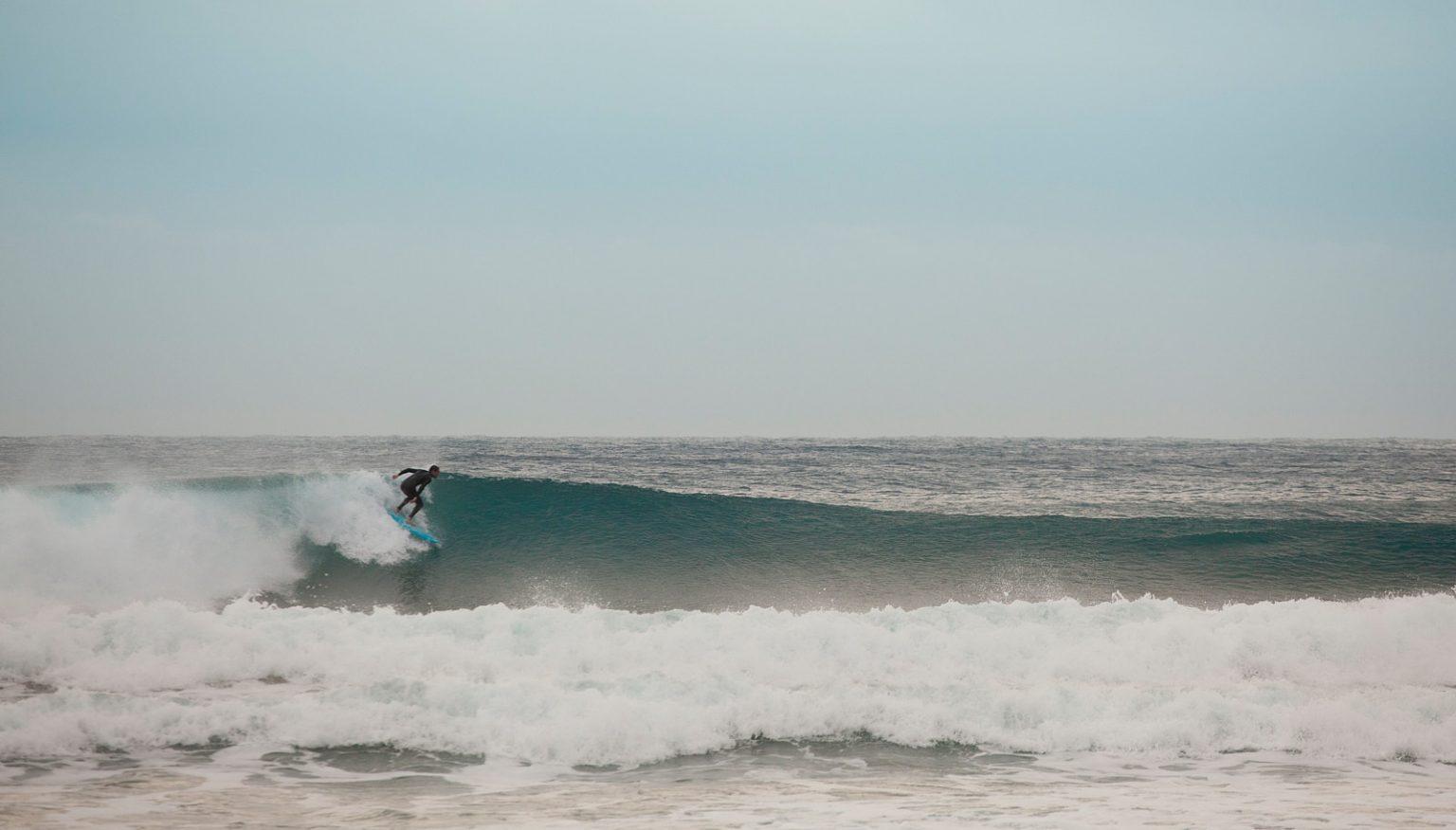 Surfing at Donghe, Taidong. By Craig Ferguson
Despite his burgeoning interest in photography, Craig decided to do a 'sensible' degree in 'Environmental Science' at Sydney's Macquarie University. "I actually considered photography and decided that science made more sense, career wise. Although I've never worked a day in my life as a scientist."
After graduating, Craig followed an established pattern and traveled around Asia for a year. It was during that first year of discovering the world beyond his home country, that Craig began to take photography more seriously.
On returning home a year later, however, Craig found it impossible to get a job in the environmental science field. "I considered going back to school and getting a master's degree but in the end decided to go travelling again."
Craig arrived in Taiwan – where he still lives with his wife and 3-year-old son – in the early 2000s. "I thought I'd get a job teaching English for a year so I could earn enough money to go to India again. But when my 30th birthday rolled by, I started to think I should have more of a life-plan. I decided to go all-in with photography," he remembers.
Craig says Steve McCurry was an early influence. Wilderness and adventure photographer Galen Rowell was another icon who shaped Craig's photographic vision. "I shot Velvia film because that was what Galen shot. I really liked the saturated colours it gave."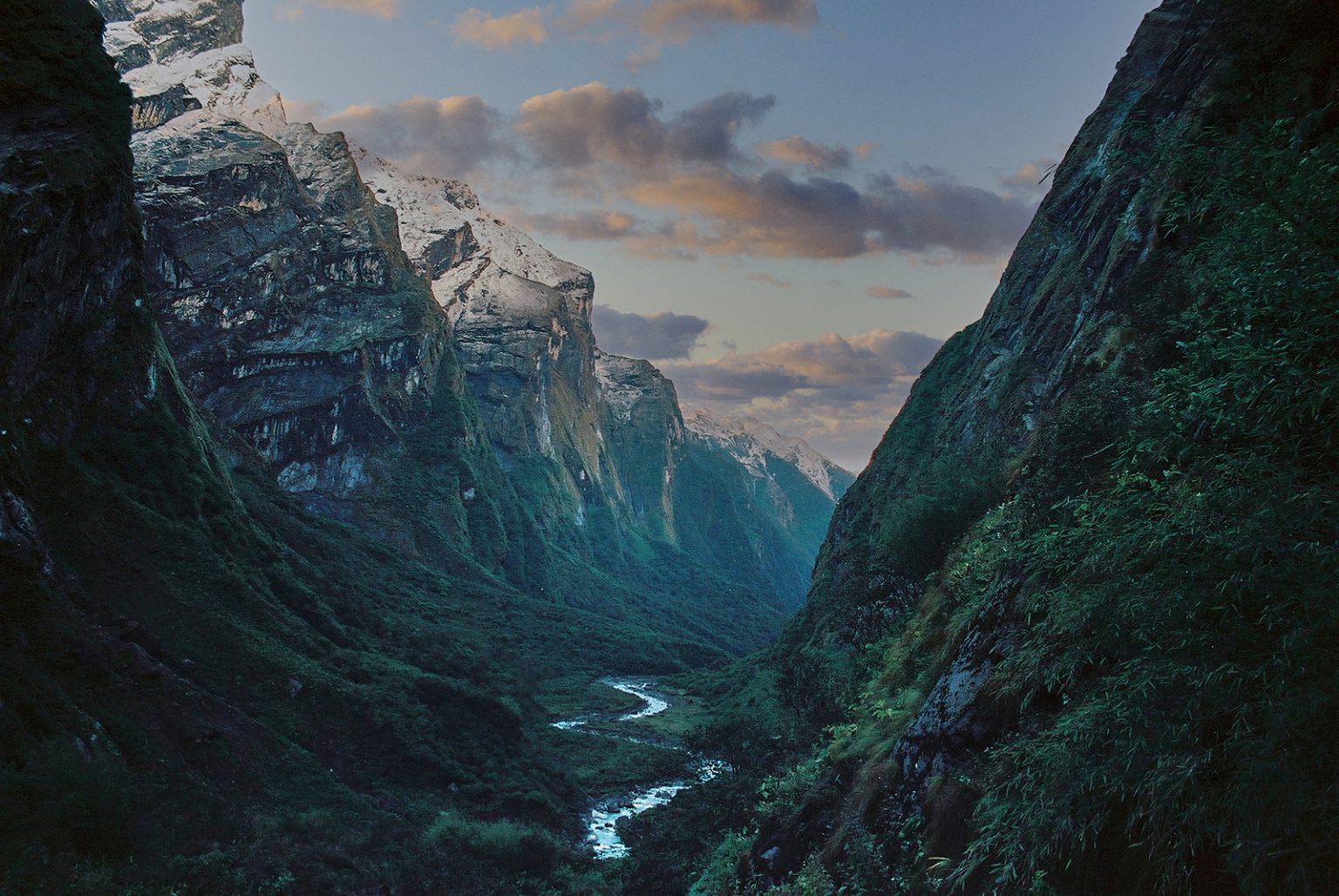 Landscape by Craig Ferguson
Craig says he finally made the shift to digital after calculating the cost of film for a project in Thailand. "When I saw that the cost of buying film for a single project was going to be two thirds of the cost of buying a digital SLR, I decided to go digital," he says.
In 2006, a news agency contacted Craig about licensing an image of Preah Vihear temple. "That probably launched my professional career," says Craig. "I became a stringer for the agency. By 2005, I had gone digital and had started earning a living from my photography. The agency I first worked with has long since disappeared, but I'm still in business with my cameras," says Craig with a smile.
A year later, in 2007, Craig's career gathered further momentum when he signed a contract with book publisher Lonely Planet who assigned him to shoot pictures for their Taiwan travel guide.
"Freelancing wasn't easy at the beginning. But every time I would get a bit discouraged, an assignment would materialize and I could carry on for a few more months. Eventually, I was working full-time and had a range of regular clients."
Though he started out shooting news and travel, Craig was increasingly pushed towards the commercial sector.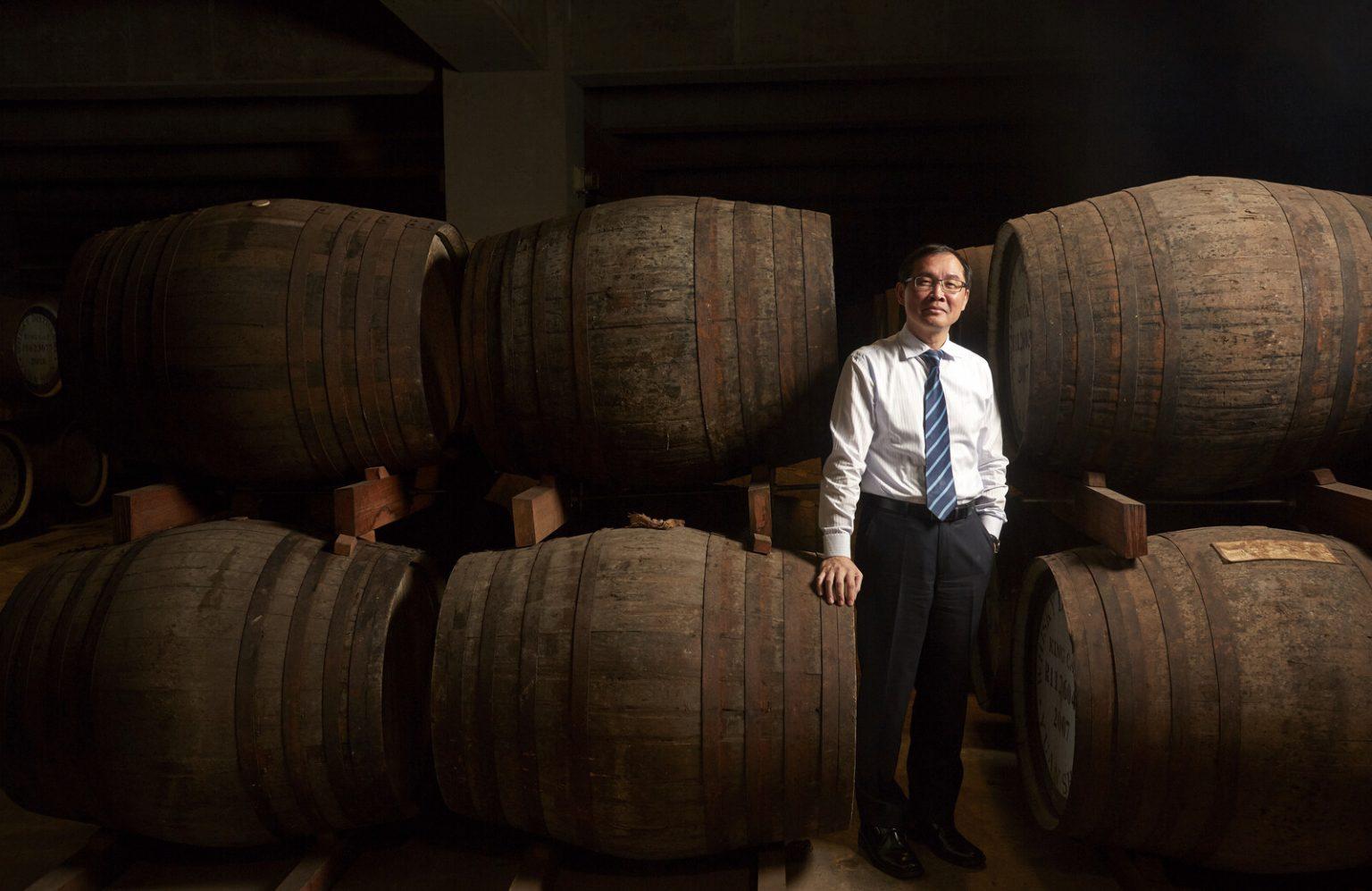 Lee Yu Ting, CEO of Kavalan, poses among whisky barrels in the warehouse area of the Kavalan distillery. By Craig Ferguson
"Corbis was sold to a Chinese company in 2013 and travel publications started closing down as Instagram emerged," remembers Craig. "The closure of Corbis was completely without warning. I was actually re-negotiating my contract at the time."
By the time the pandemic hit in 2020, Craig had become almost exclusively a commercial photographer. "I was shooting duty free products at the airport, seminars, trade shows and various events."
But the complexities of commercial photography, the need for extensive gear and for intricate and time-consuming post production, left Craig hankering for the simpler photographic processes of his early career. "I was doing corporate work to pay the bills but wasn't into the photography. Increasingly, I found myself simplifying my work. I'd shoot in raw and then barely adjust the image."
Craig believes simpler photographic forms will become more popular, as a reaction to the heavily processed digital images.
"I've noticed people shooting portraits on a white seamless and then dropping in a CGI background. It's so well done you can hardly tell the difference. But I think there will be a backlash because the general public might feel like they're being sold fakes."
Craig also acknowledges that cheaper technology and the ability to access online courses have made it easier for amateurs to enter the market. "Before, you had to learn your craft as an assistant. Now you can watch YouTube videos and follow courses online," says Craig, who thinks camera technology has evolved to a degree where photographers no longer need to upgrade every two years. "I'm still using a Canon 5D Mark II as my backup camera. No-one notices that I've created an image on a 12-year-old camera."
Looking beyond the pandemic Craig is planning a new phase for his career in Australia, where he intends to return to his passion for outdoor photography, shifting away from commercial photography towards a more artistic style, selling gallery prints. "I'm thinking about having my own little gallery and applying some of the marketing skills I learned as a commercial photographer to help promote myself."
Three pieces of advice of photography for photographers starting out:
Follow your own creative vision before jumping on social media and following endless Instagram posts.
Shoot what you love and what you know. Build your portfolio around gaining access to local subjects that you're passionate about.
Don't give up. Persist even if things don't work out first time round. It can months or even a year or more to get a response from clients, but if you keep trying eventually something will happen.
What's your favourite lens?
My favorite all round lens is a 24-105mm because it's so flexible. But I actually love the Canon 100mm macro lens which I use for portraits and food.
What's wrong with the industry that needs fixing?
The expectation that people can use images for free is certainly a problem, although it's not just limited to the photo industry. There is an expectation that if it's on the Internet, it should be free.
---
Written by Yvan Cohen | Yvan has been a photojournalist for over 30 years. He's a co-founder of LightRocket and continues to shoot photo and video projects around South East Asia.
Featured photos by Craig Ferguson
To read more helpful articles on photography, check out our blog page.
Join our growing photographer community at LightRocket and get powerful archive management and website building tools for free!
---