Flash Photography: To Flash or Not to Flash
PC
Peter Charlesworth
Mon Jun 13 2022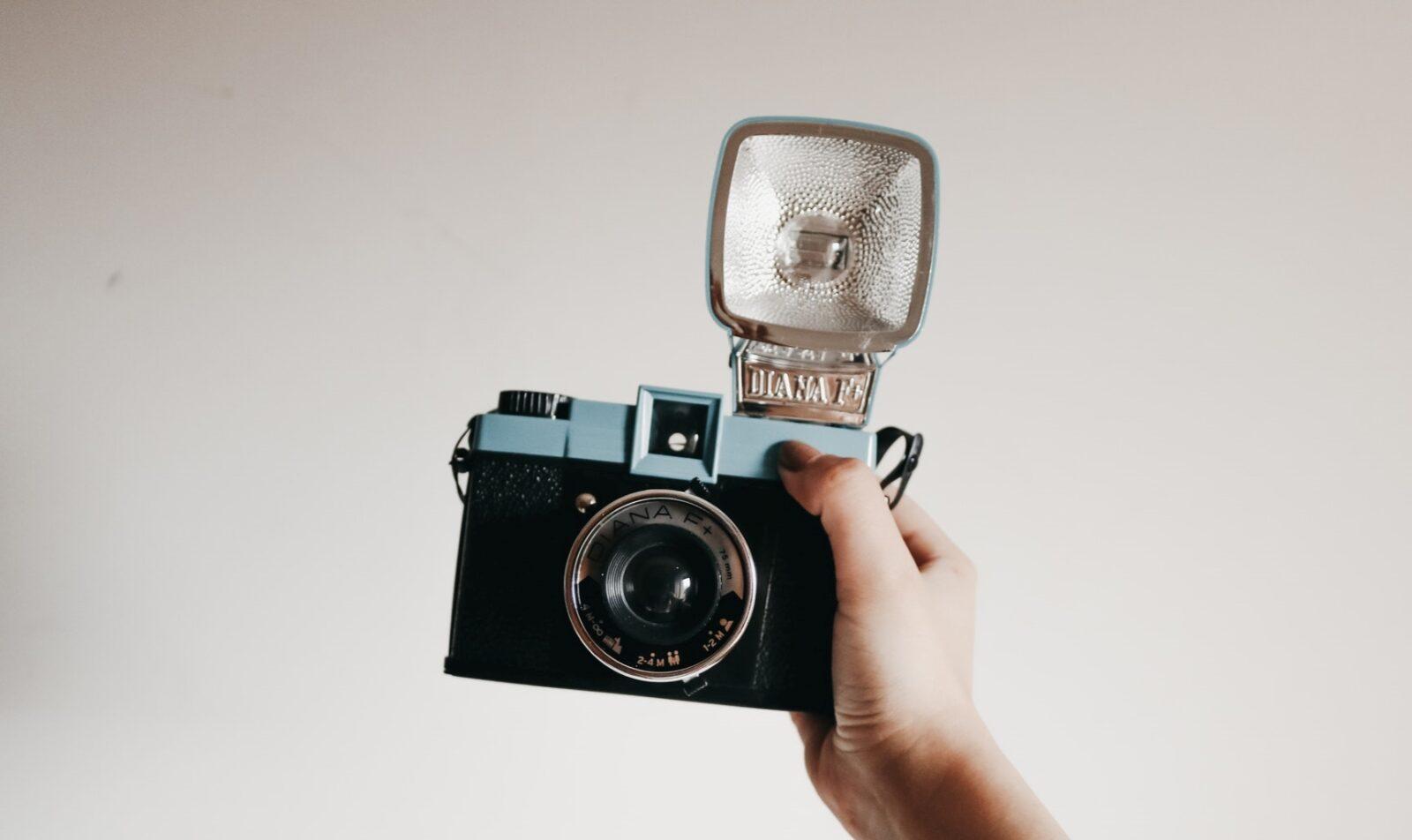 By Peter Charlesworth
Flash photography; a dilemma for photographers today – whether to add a flash (strobe) to that already heavy and overloaded camera bag or not.
Flash photography: then and now
For the older generation of photographers working with film, a flash was a must and was almost certainly one of the first things to be included in the bag after the rolls of film, a spare camera and a few lenses. When the going got tough, or I should say dark, out came the flash.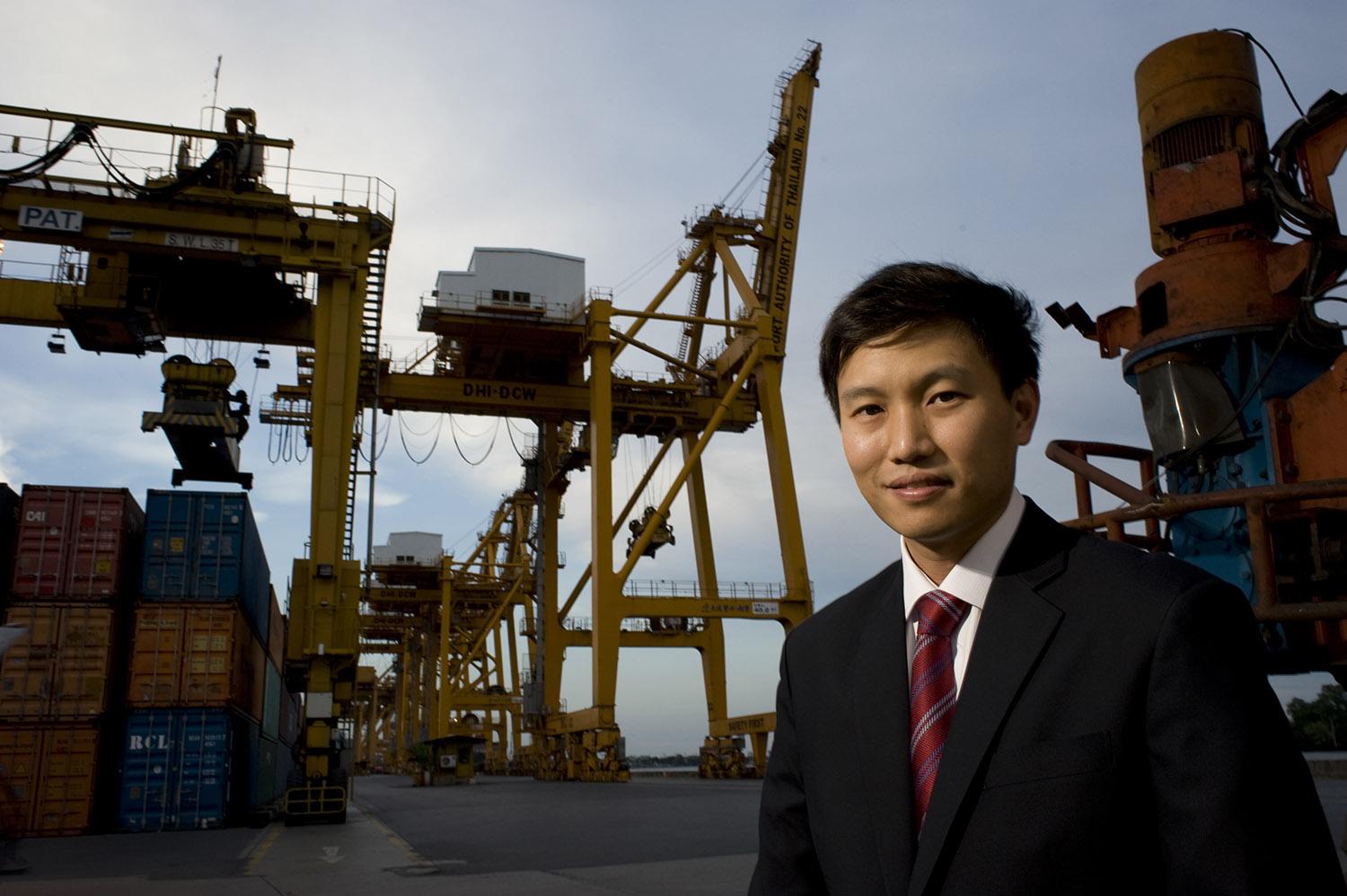 All photos in this article taken by Peter Charlesworth with off-camera Nikon and/or Vivitar flash units. Portraits of Chalermchai Mahagitsiri, CEO of the PM Group Company Limited at the main cargo port in Khlong Toei Bangkok.
Old school film users were seriously limited in their ability to work in low light situations; yes they could push-process that roll of black and white Tri-X from 400 ASA to 800 or even 1600, but with colour transparency and even negative film, the quality drop-off with anything beyond 400 ASA was serious and definitely a good reason to fire up that flash.
Today, when faced with a gloomy nighttime situation or a dimly lit room, the younger generation of digital photographers seem to simply turn that dial on their cameras and whack up the ISO (ASA).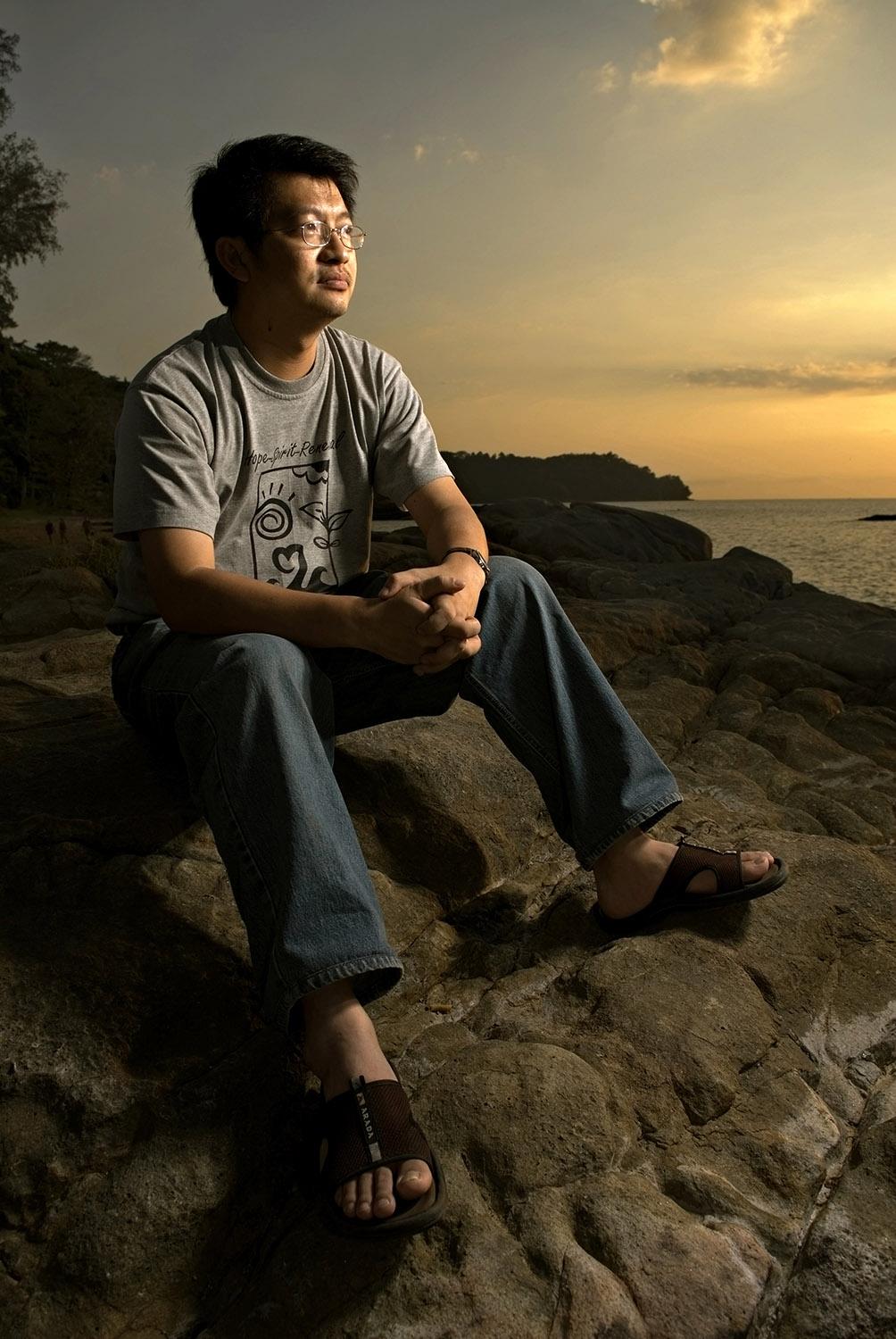 Sombat Boonngamanong, who founded the Mirror Art Group, which works with Thai hilltribe villagers and more recently the Tsunami Volunteer Center, is trying to improve disaster relief in Thailand. Here he is portrayed on the Khao Lak beach which was devastated by the Tsunami of December 2004.
Do I need a flash if I use ISO?
So should a photographer toting a top of the range digital camera bother to carry a flash and when is the best time to use one and how?
It is a great idea to get your camera out one evening when the sun goes down. Get to that point when the light is on the edge of what your camera can handle – this will be the time when your lens' aperture is wide open and you have the slowest shutter speed (so you won't have camera shake) and the ISO is set to 100 (probably close to optimum image quality). Take a photo of the scene, then as the light fades, keep adjusting your ISO setting stepping up to 200, 400, 800 etc. so that you keep a constant exposure until you reach your highest ISO (click here to read more on ISO and ASA settings).
Then head inside and blow up your photos to 100% on your computer screen (you won't see enough to read the quality in your camera's little screen.) You will see a progressive degradation of the image as the ISO rises. Find out where your camera's limit is before the image becomes unacceptably grainy and soft focused with lack of detail. That will be a great bench mark as to when to get that flash out and working.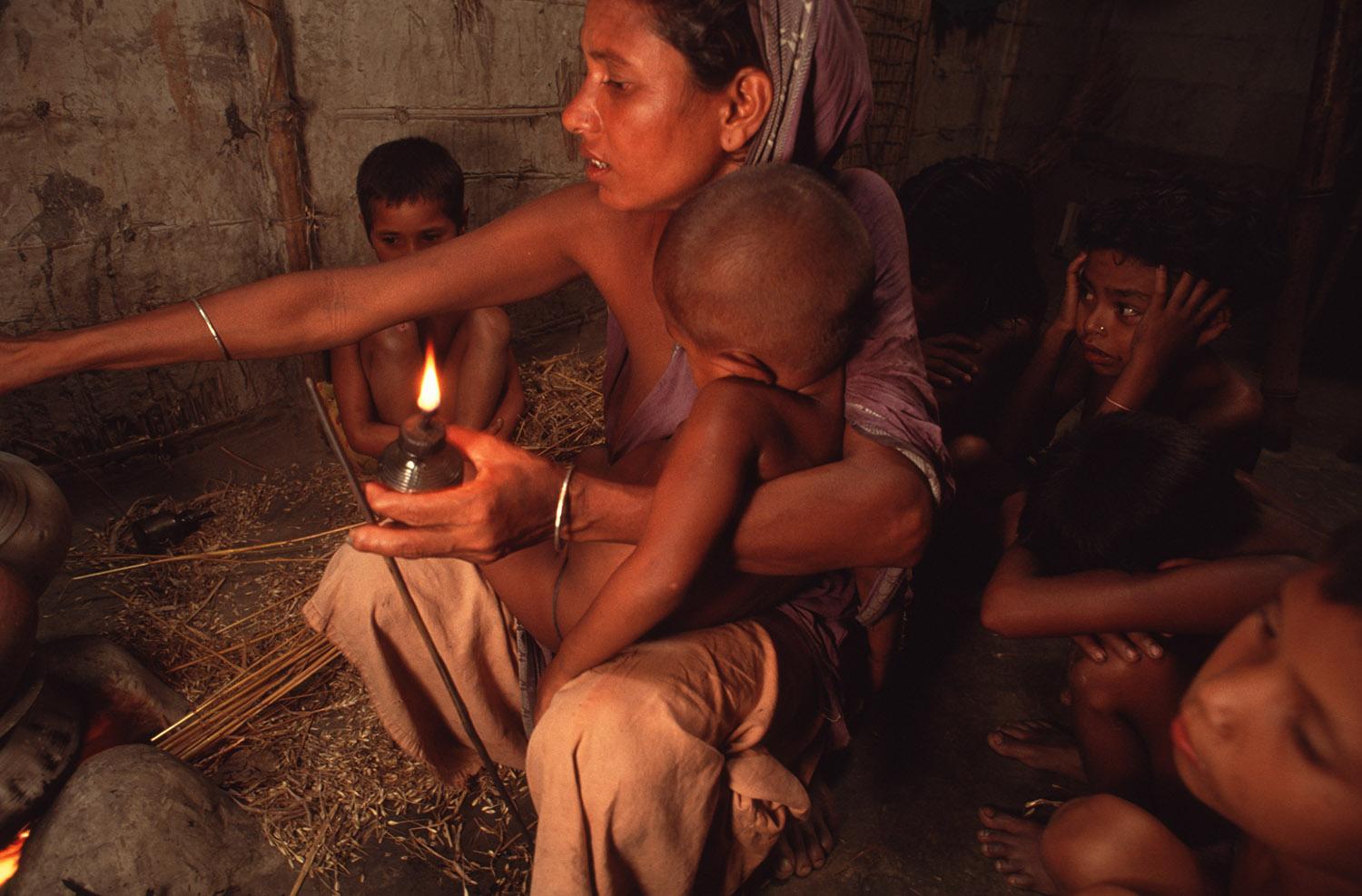 A widow cooks dinner for her many children in her one-room house. This is the main and often only meal of the day for this impoverished family.
The art of flash photography
Mastering flash photography is not just a matter of popping the flash on the camera, pointing it at your subject and shooting. The art of good flash photography is creating images where the flash blends in and mixes with the available light. What you're aiming for is to have people look at the photos and say 'wow, what beautiful natural light'.
If you have to attach your flash directly onto your camera, try get a flash that can ratchet up and down and swivel from side to side. If you can bounce the flash off the ceiling for an even light or from a wall to make an interesting side lighting effect, your images will look much better. Even a mud brick wall will bounce back a flash with nice warm light; a much more natural effect than one where you have hit your subject between the eyes with a direct flash resulting in an edge of black shadow round them and worse still, the devilish red eyes!
Get creative with your equipment
Even better if you can purchase a cable to link the flash with your camera as this opens new dimensions for creating different lighting effects. For example, even a flash held at arm's length from the camera will give you some interesting lighting compositions. If you want to get creative, you can buy a few flash units with small stands and set them off with some slave units (they set off secondary flashes when your main unit fires – all at the speed of light). If you want to go even further, you can create your own portable studio. Buy some wireless radio remotes, a few colour gels, and some reflectors. You don't need expensive umbrellas or soft-boxes – crumpled tin foil or some sheets of white or coloured card and some gaffers tape would make a great start. With your own equipment you can shoot great quality images anytime, anywhere.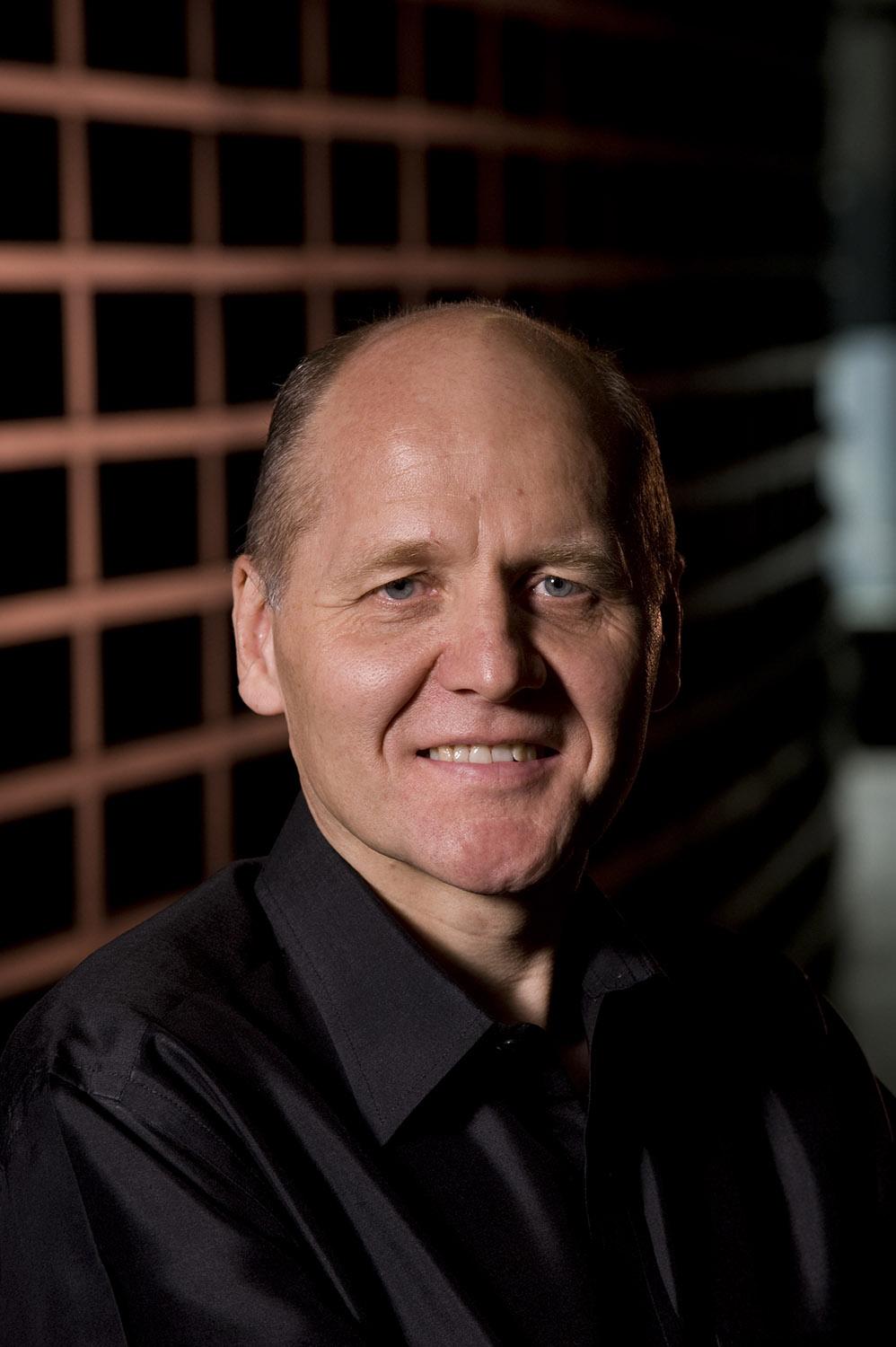 Sigve Brekke CEO of Telenor Asia in the Bangkok office of DTAC, Telenor's Thai company.
Remember it is cheap and easy to practice with your digital camera (no expensive film and processing costs). It's worthwhile to invest your time in finding different 'looks', creating your own lighting effects and getting correct exposures; all with the quality you would never have achieved by turning that ISO dial all the way up.
---
Written by Peter Charlesworth | Peter, co-founder of LightRocket, has worked as a professional photographer for over 35 years. Currently he works for corporate clients and business magazines specialising in portraits.
To read more helpful articles on photography, check out our blog page.
Join our growing photographer community at LightRocket and get powerful archive management and website building tools for free!
---