Nicolas Datiche - A French Photographer in Japan
YC
Yvan Cohen
Sun Jul 17 2022
By Yvan Cohen
Nicolas Datiche's work has a pensive, textural quality to it. Many of his best images are austere and yet classic in composition and style. The most powerful expression of his photographic vision is to be found in his essay describing the life of Mai Chan, a provincial Geisha in Japan. Melancholic in mood, his images convey a sense of intimacy and trust that can only be won over time.
Like many of the best photographers, Nicolas is prepared to wait for the image he needs. His art is patient and persevering. And yet things could have been very different.
Finding community
In 2007, a career in a suit and tie beckoned. A freshly minted graduate in Japanese International Business from the Institut National des Langues et Civilisations Orientales (INALCO) in Paris, Nicolas was on course for a career in the world of commerce.
The seeds of Nicolas' passion for photography were planted during his university days. "I used to photograph demos because I wanted to record history," says Nicolas. However, it wasn't long before Nicolas realized that his hobby could become something more. "I started talking to professional photographers and was surprised by how friendly they were."
Early inspiration came from the work of war photographer James Nachtwey and, closer to home, AFP photographer Olivier Laban Mattei who he met while covering demonstrations in Paris.
"It wasn't long before I realized that I was becoming part of a community," recalls Nicolas. "People like Olivier Laban Mattei, who were well-known professionals, weren't just friendly they were encouraging too. They gave me advice."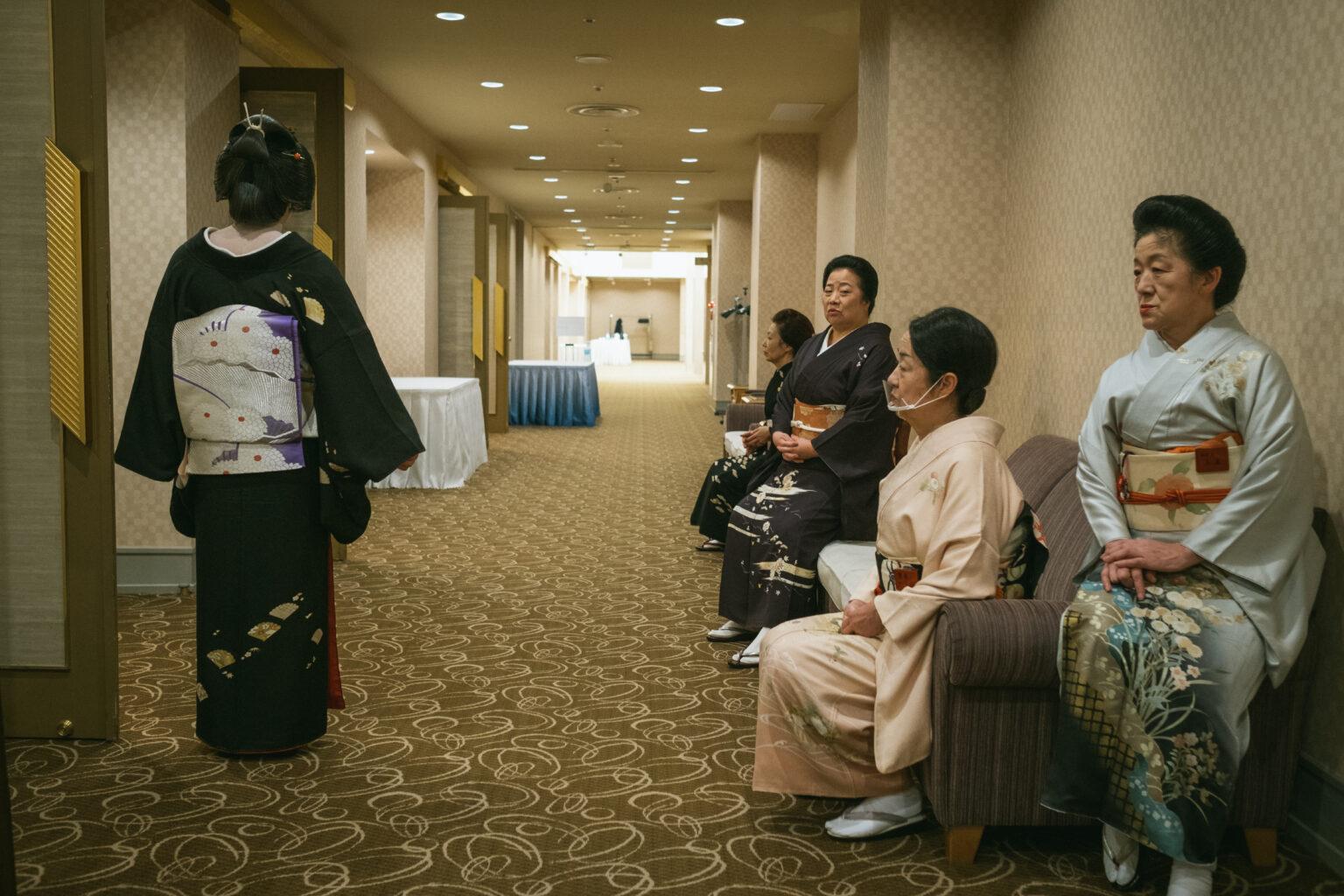 Photo by Nicolas Datiche
Becoming a professional photographer
In 2009, Nicolas decided to take a gamble and invest in a Nikon DSLR with a 24-70mm lens. "An agency called Wostock sent me to cover the COP15 Climate Summit in Copenhagen. I flew there and spent two weeks photographing everything. I remember feeling completely lost but knowing it was a great experience. That was when I realized photography could actually be a career – and a way of avoiding life in an office."
Nicolas stayed with Wostock for the next three years, gathering experience and honing his eye. Then, in 2012, he began collaborating with SIPA – a move that launched him onto a broader stage, giving him access to more prestigious clients. "For a while I was getting day rates on assignment," says Nicolas. "I was working for magazines and daily newspapers like Le Monde."
Though Nicolas was already starting to earn a living from his photography, he still maintained a job at McDonalds to ensure he had enough to live on. The challenge of earning a living wage as a photographer was all too real. Then change came again.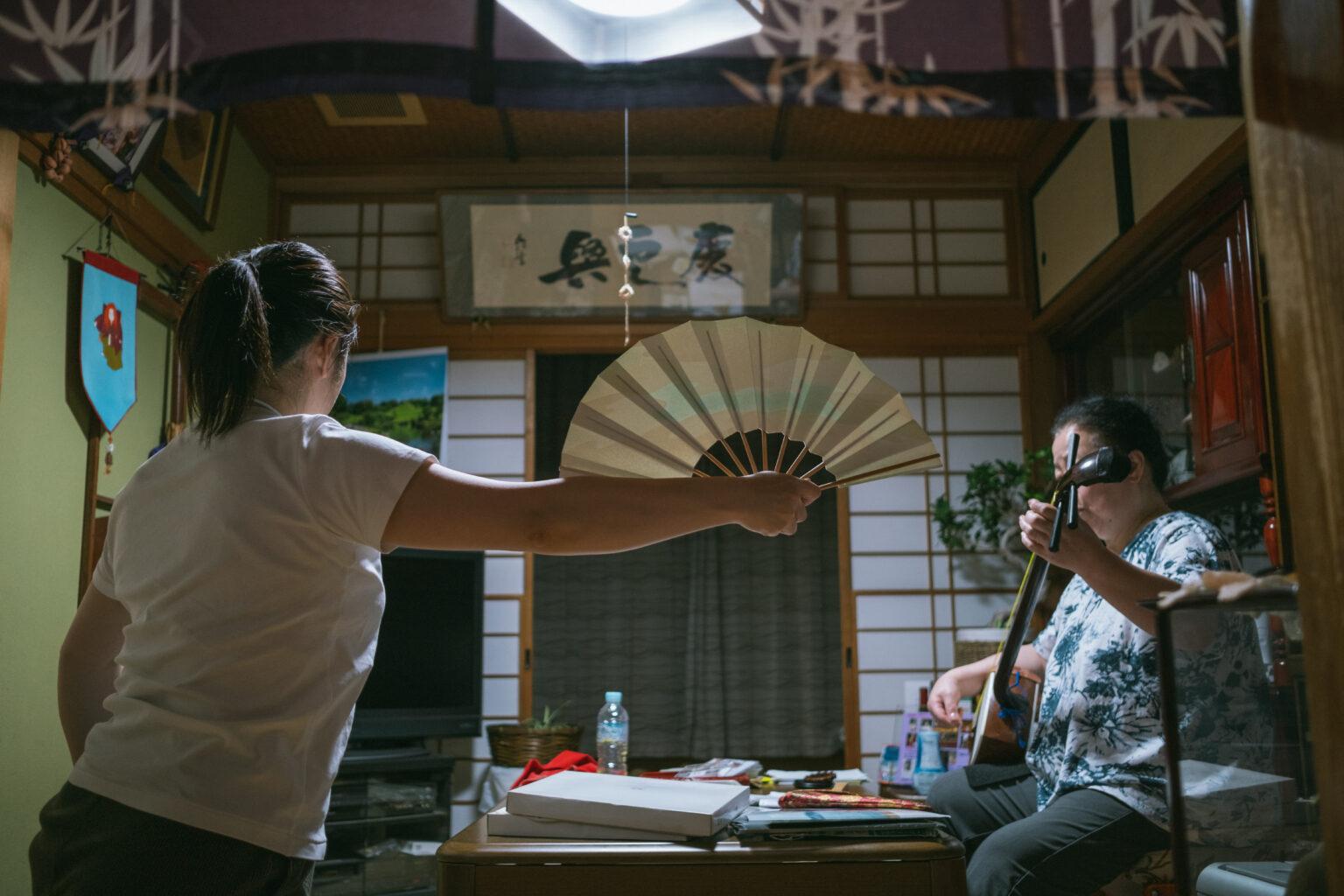 Photo by Nicolas Datiche
A move to Japan
Having followed his heart into photography, at the end of 2012 Nicolas followed his heart to Japan; to be with his wife. "I quit my job, gathered up my savings and left," he says. "9 years later I'm still in Japan." Having carved himself a niche in one of the world's most competitive European photography markets, Nicolas realized he would be facing a completely new set of challenges if he wished to pursue his career as a photographer in Japan.
"In some ways it was less competitive," says Nicolas, "but in other ways it's a lot more complicated. Media circles in Japan are very closed. Journalists and photographers here are generally very stressed and not always very helpful. I realized that I was on my own."
In the ensuing years, Nicolas has used his time wisely. His passion for photography has deepened, his experience broadened and his work has become the richer for it. Covid may have played a part in slowing things down too, creating an opportunity to delve deeper into a single story.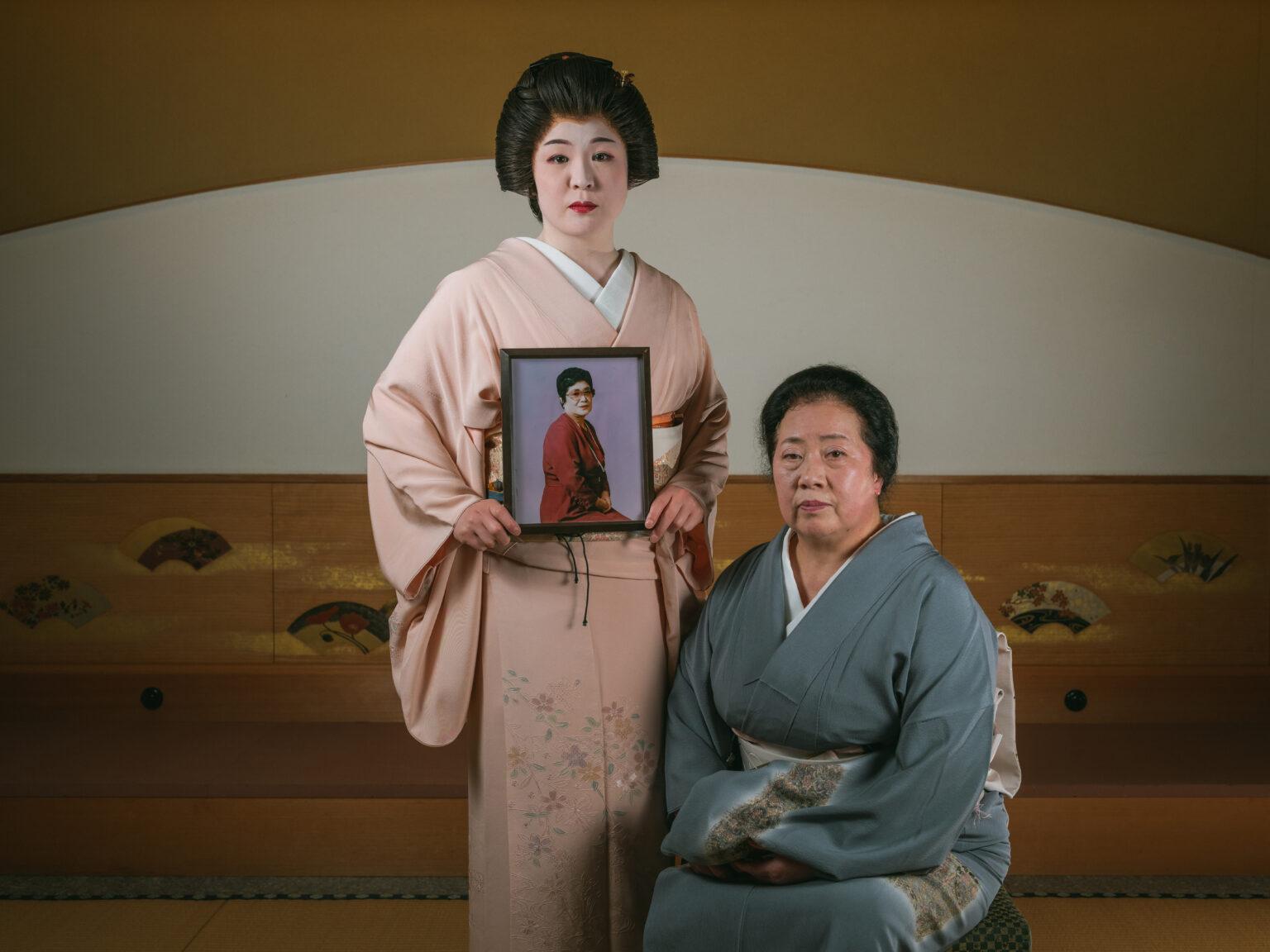 Mai Watanabe (L) poses holding her grandma picture as her mom Michiyo sit beside for a portrait picture inside a restaurant called Mangero on April 24, 2022 in Aizuwakamatsu, Japan. Mai Watanabe is the 3rd generation of Geisha from her family's geisha house called "Hana no Ya". Her grandmother founded the house in 1954 in Higashiyama Onsen, Aizuwakamatsu. Photo by Nicolas Datiche
The Geisha story
"My Geisha story had originally been a film project. But when COVID happened, the person I was working with on the film couldn't come to Japan, so I decided to photograph the story myself. In 2020, when not much else was going on, I was able to spend quite a lot of time on that single story."
For now, the story has already been published in the French press but Nicolas feels there is a book project on the horizon. "I'm just waiting for the right moment," he says.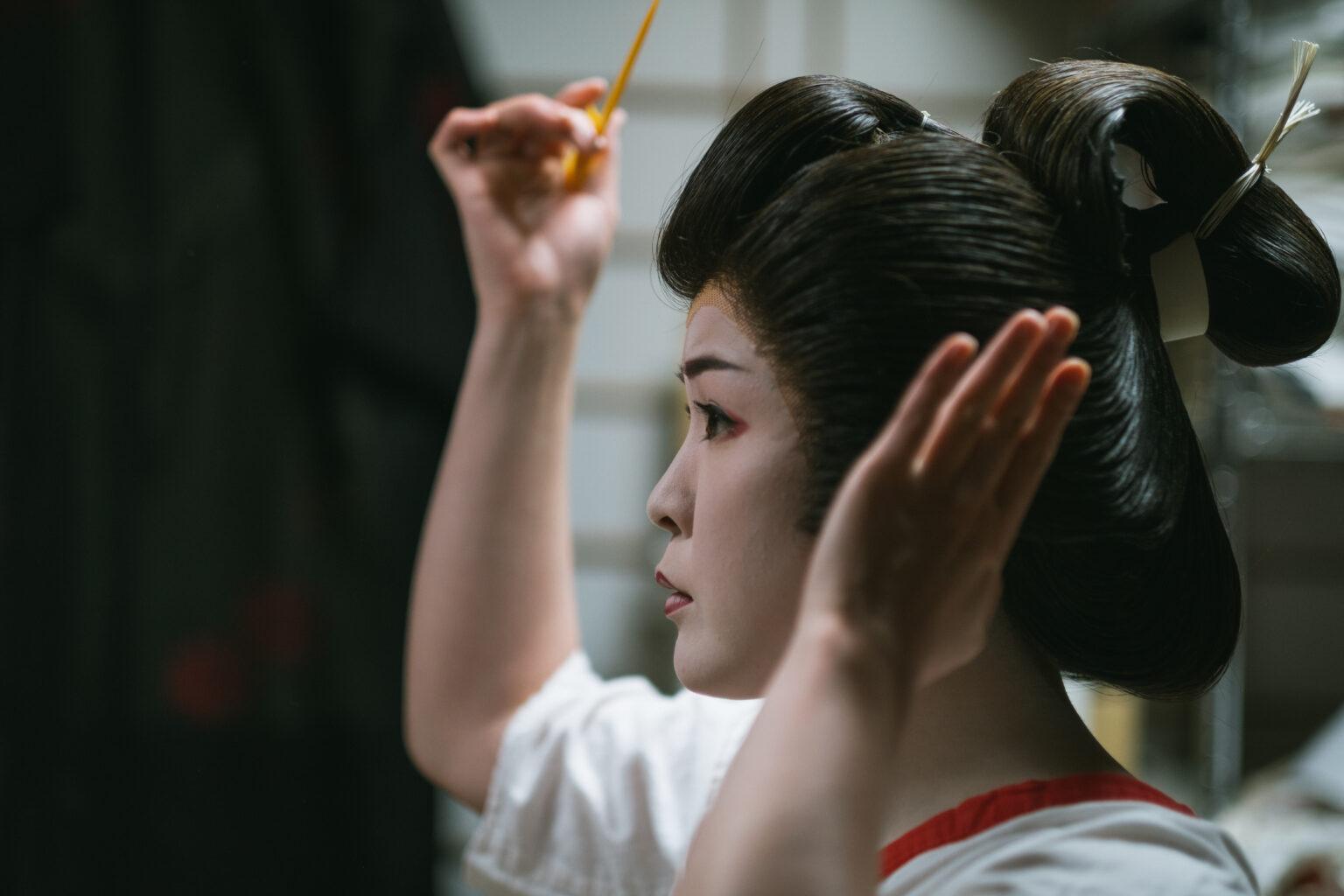 Photo by Nicolas Datiche
Advice from Nicolas Datiche
Three tips for photographers starting out
Put your ego to one side. Photography is very competitive and also very lonely. Don't take criticism or setbacks too personally.
Be curious. Always look at, and learn from, other people's work.
Give yourself time. It takes six months to a year to get started as a photographer and remember it's not about the money. You're never going to get rich as a photographer. If you're worried about the practical side of things, you can try it out as a semi-professional.
Favourite piece of gear
I used to always love to shoot with a 35mm lens. But these days I've moved to a medium format camera with a 40mm lens. It feels like a good compromise between a 35mm and a 50mm.
What needs fixing in the industry
The biggest problem is that the price of images is just too low. It's a disaster really. Sub-distribution deals between agencies are a problem too, because the photographer's cut gets smaller and smaller.
To see more of Nicolas' work, check out his website at https://www.nicolasdatiche.com/
---
Written by Yvan Cohen | Yvan has been a photojournalist for over 30 years. He's a co-founder of LightRocket and continues to shoot photo and video projects around South East Asia.
To read more helpful articles on photography, check out our blog page.
Join our growing photographer community at LightRocket and get powerful archive management and website building tools for free!
---