Top 10 Portrait Photographers of All Time
KM
Katya Mulvaney
Sun Mar 13 2022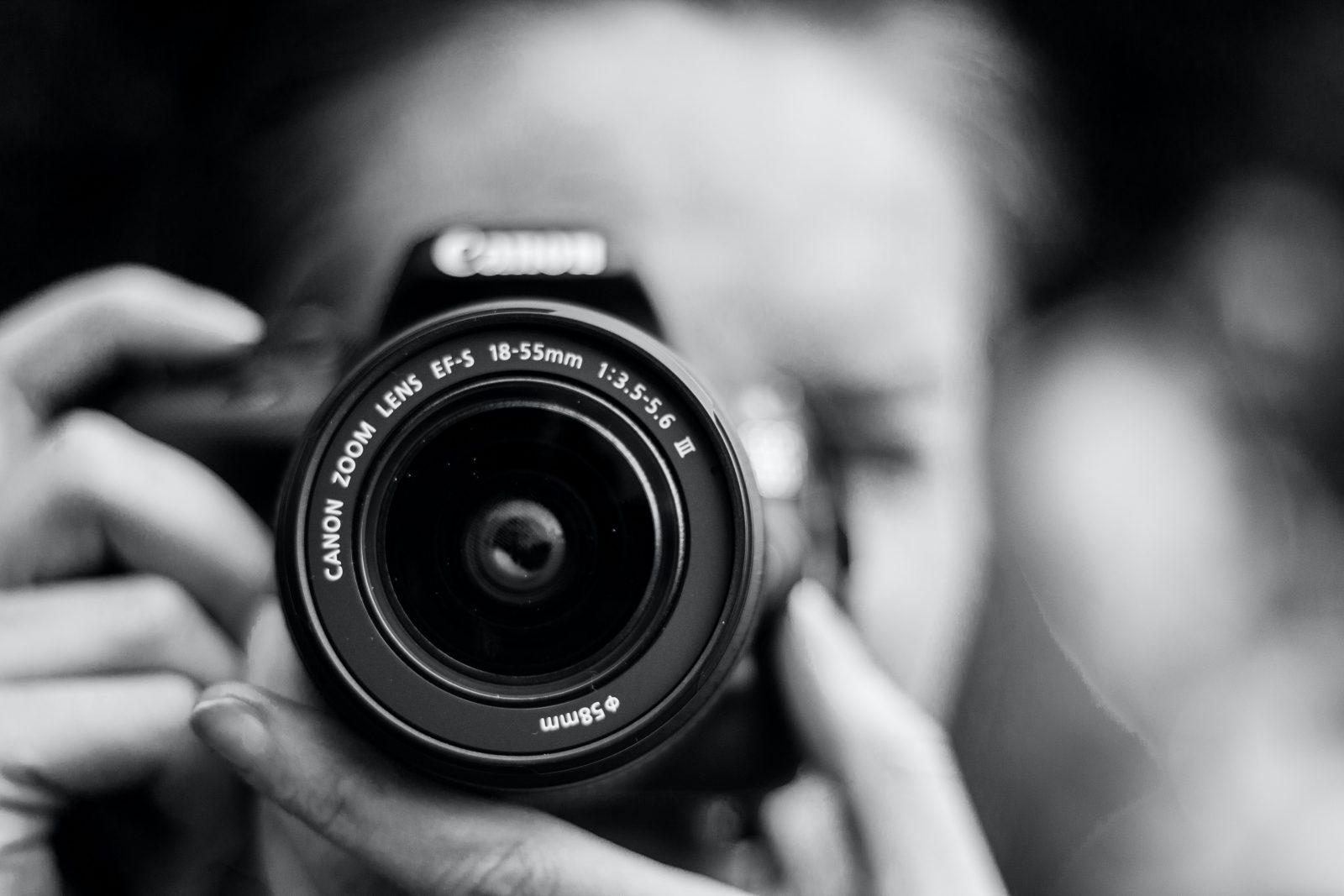 By Katya Mulvaney
Portraiture is largely defined as a style of photography focused on capturing a subject's face and body. This definition may be a bit sterile for an art that could be more meaningfully described as an attempt to capture the unique heart and soul of its subjects, to create a connection between people. Portrait photographers strive to encapsulate their subject's stories in a timeless moment.
To show our appreciation of these artists we've put together a list (in no particular order) of who we believe, are the greatest portrait photographers of all time. If you're just getting into portrait photography and want to learn more, or if you are a seasoned photographer and you're looking for some inspiration, this may be just what you're looking for.
1. Richard Avedon (1923 – 2004)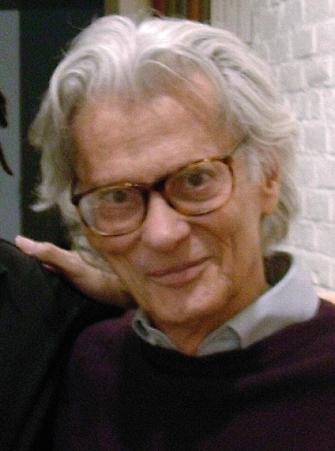 Source Wikipedia
Richard Avedon is often considered to be the pinnacle of portraiture. He is widely credited with blurring the lines between "art" and "commercial" photography. One of his biggest stylistic choices was to have his subjects express emotions. At the time, this was a controversial choice but one which ultimately helped set him apart. He is well-known for expertly capturing movement in his work. By blending artistic elements with fashion photography, Avedon created iconic images and changed the future of portraiture. "My portraits are more about me than they are about the people I photograph" – Richard Avedon.
Over the course of his life, Avedon ranged from photographing for top companies such as Vogue, Harper's Bazaar, and The New Yorker, to photographing The American Civil Rights Movement, the Vietnam War as well as a series capturing American Western figures such as drifters, miners, cowboys, and others living on the fractures of society. His wide range of subject matter has left a varied and interesting legacy.
More about Richard Avedon
2. Yousuf Karsh (1908 – 2002)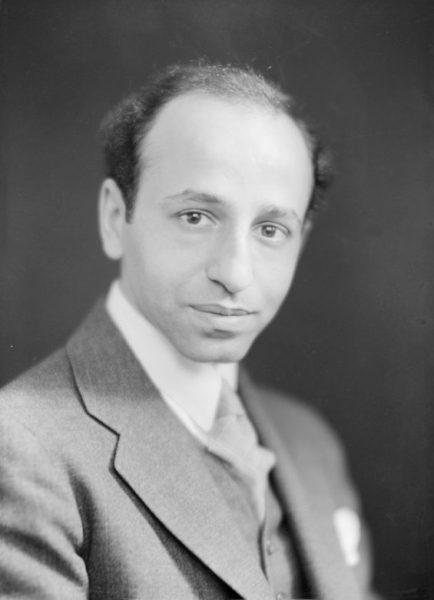 Source Wikipedia
Yousuf Karsh, also known as the Karsh of Ottawa, is often recognised for his portraits of royalty, celebrities, politicians, and other notable public figures of his time. Some of these include Picasso, Queen Elizabeth, Albert Einstein, Winston Churchill, Muhammed Ali, and Martin Luther King Jr. – to name a few. Karsh is recognised for the way he carefully arranged his lighting to perfectly capture his subjects' faces. His lighting technique, coupled with his predominant use of monochrome, produced images that created an idealised representation of these famous figures.
Karsh was of Armenian descent, born in what is now Turkey. He suffered discrimination and persecution as a youngster until his father sent him to live with his uncle in Quebec, Canada. There he learnt about photography and in 1928 he started an apprenticeship under John H. Garo where he was introduced to artificial lighting techniques. These techniques would form the basis of Karsh's distinguishable lighting in his portraits.
More about Yousuf Karsh
3. Philippe Halsman (1906 – 1979)
Source Wikipedia
Philippe Halsman is well-known for his 37-year collaboration with Spanish artist Salvador Dalí. During this period the duo produced many interesting portraits inspired by the Surrealist movement, including Dalí Atomicus, where three cats were skilfully captured mid-air, along with what appears to be a floating chair and water. Halsman was a Latvian-born American who managed to escape Europe after the Nazi invasion (with the help of his friend, Albert Einstein) and immigrated to New York. It was here that he began his collaborations with other émigré artists of that time. He later moved to Paris where he set up his first photography studio.
His sharply contrasting images, the inclusion of surrealism, and unique use of movement, quickly set him apart from the traditional style of softly focused portraiture during this era. "Every face I see seems to hide – and sometimes fleetingly reveal – the mystery of another human being" – Philipe Halsman.
More about Philipe Halsman
4. Diane Arbus (1923 – 1971)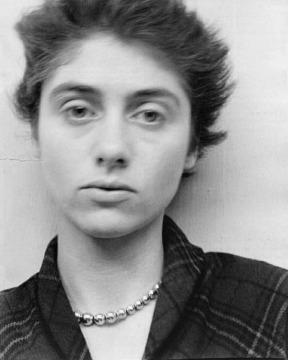 Source Wikipedia
Diane Arbus has been identified as "the most radical photographer of the 20th century". She is renowned for her intimate and striking black and white photographs of "outsiders". Arbus would wander the streets of New York with her camera to find people who were regarded as living on the fringes of society. Interested in probing the question of identity, her subjects ranged from cross-dressers, the mentally ill, drag performers, and circus performers.
Arbus inverted the perception of societal acceptance by using well-designed techniques to flip the social balance in her work; giving a relatable element to "extravagant individuals" and contrasting it with a dark and disturbed tenor attributed toward American families, children, and "acceptable" society. "A photograph is a secret about a secret. The more it tells you the less you know" – Diane Arbus.
During the mid-1940s, Diane and her husband, Allen Arbus, worked as a powerhouse duo in commercial photography and are noted for their contributions to Vogue and Harper's Bazaar. It was only in the 1950s that Arbus began to focus her work on the citizens of New York.
More about Diane Arbus
5. Arnold Newman (1918 – 2006)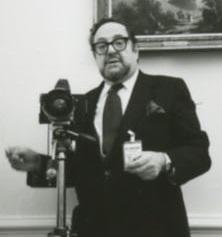 Source Wikipedia
Arnold Newman has been recognised as "the father of environmental portraiture". He popularised the environmental portrait where subjects are photographed in their environments as opposed to in a studio setting. Newman focused on photographing his subjects in their homes and/ or at work. While this may not seem groundbreaking today, in the 1930s this was revolutionary.
Even when photographing high profile subjects, Newman would pay them a house visit in an attempt to capture them in their most organic environment. "There are many things that are very false about photography when it is accepted without question… you must recognize and interpret it as you would any other art form, and then maybe it is a little more than real" – Arnold Newman.
More about Arnold Newman
6. Lord Snowdon (1930 – 2017)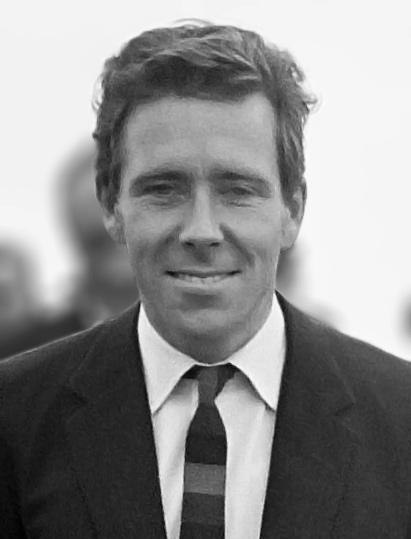 Source Wikipedia
Lord Snowdon is credited with being one of the UK's most famous photographers for over 50 years. Snowdon was born Antony Armstrong-Jones. After establishing himself as a prominent fashion photographer he later married Princess Margaret and became known as "the royal photographer". Even after the couple's divorce in 1978, Snowdon remained the preferred photographer for the family and is the only photographer to have been afforded multiple sittings with the queen. But his royal connections are not why Snowdon made it to this list.
Lord Snowdon contributed greatly to documenting the arts and social issues in his nearly thirty years as Photo Editor for The Sunday Times Magazine. He was also influential in using limited, or no, technology in his photographs and had an informal approach to portraiture. "I'm not remotely interested in lenses and all that…I never think about flash. Bugger flash. Nor do I use digital things. I don't understand them, and I don't want to" – Lord Snowdon.
More about Lord Snowdon
7. Annie Leibovitz (1949 – )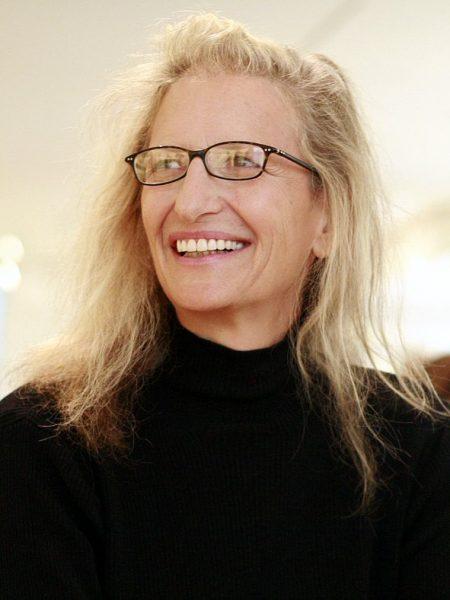 Source Wikipedia
Annie Leibovitz is likely one of the better-known names in the portraiture world. Renowned for her quirky, dramatic, crisp, and well-lit style, Leibovitz is famed for her use of drama and staging portraits. She is known to have spent days observing her subjects in their daily lives to create a setting that attempts to capture their personality and inner life. Leibovitz is well recognised for her striking portraits of contemporary celebrities such as Miley Cyrus, Leonard DiCaprio, Serena Williams, Susan Sarandon, Andy Warhol, Richard Avedon, Angelina Jolie, among many more. For years, Leibovitz's work has featured on the covers of Vogue, Vanity Fair, and Rolling Stone.
Starting out as a photojournalist, she eased her way into portrait photography. In a recent exhibition, Annie Leibovitz: The Early Years, 1970-1983 she includes work from early in her career and many unseen shots. She says, "The show is a kind of ode to a young photographer… the whole idea, bringing all this work out of boxes, was to show what you have to do if you want to do this. You're going to have to be insane, obsessed – and live it and eat it."
More about Annie Leibovitz
8. Steve McCurry (1950 – )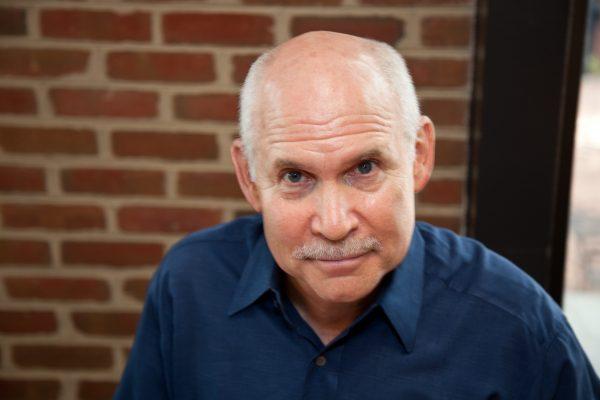 Source Wikipedia
Steve McCurry is a photojournalist and portrait photographer who strives to capture wars, and more importantly, the people impacted by them. By capturing the stark realism of these situations, McCurry highlights the harsh consequences and experiences of those caught in the middle of warfare. One of his more famous works is his 1984 photo, Afghan Girl which brought the realities of war-stricken Pakistan, and refugee life, to millions across the globe. The image appeared on the cover of National Geographic magazine in 1985. His work covers over six continents and has been published on magazine covers, newspapers, and in his own exhibitions since the mid-eighties.
Over the years, McCurry has maintained his ability to capture the human element of the people he photographs, helping to create a connection between them and the viewer. "What is important to my work is the individual picture. I photograph stories on assignment, and of course, they have to be put together coherently. But what matters most is that each picture stands on its own, with its own place and feeling" – Steve McCurry
More about Steve McCurry
9. Herb Ritts (1952 – 2002)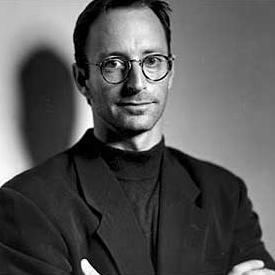 Source Wikipedia
Herbert Ritts, also known as Herb Ritts, was a well-known, self-taught fashion and portrait photographer during the late 1980s and 1990s. In 1978, Ritts took some spontaneous pictures of a young Richard Gere which were published in Vogue, Esquire, and Mademoiselle. His self-taught talent was quickly recognised, and he soon become popular in Europe. His photographic style has been described as "Retro-Neo-Deco" and his images were often shot in incredibly dramatic spaces such as seascapes and deserts.
Ritts is famous for his bold, black and white images of supermodels and celebrities such as Naomi Campbell, Cindy Crawford and Madonna. His unprecedented understanding of light, the body and texture, enabled him to create iconic images of his subjects. "For me, a portrait is something from which you feel the person, their inner quality, what it is that makes them who they are." – Herb Ritts
More about Herb Ritts
10. Lee Jeffries (1971 – )
Lee Jeffries is a self-taught portrait photographer whose work focuses on capturing the lives of homeless people. Jeffries' work is intimate, uncompromising, and thought-provoking. He uses editing techniques to enhance shadow and highlight, to create deeply contrasting images that accentuate the features of his subjects. "Many people assume I manipulate my work in Photoshop, the reality is I artistically enhance the detail already present in the image by carefully controlling the highlights and shadows" – Lee Jeffries.
Jeffries began photographing homeless people after a life-changing encounter with a homeless girl in London. Following this experience, he shifted his focus to street photography. His work has spanned several cities. He has photographed the homeless in Las Vegas, New York, Skid Row in Los Angeles, London, Manchester, Paris, and Rome; bringing their stories to the general public. Some of his work features a collaboration with renowned French street artist Jef Aerosol.
More about Lee Jeffries
---
Written by Katya Mulvaney | Katya is a brand creation and digital marketing specialist. She heads up marketing and communication here at LightRocket. If you subscribe to our emailer or follow us on social media, then you're probably already familiar with some of her work. She also never shies away from a good plate of pasta.
To read more helpful articles on photography, check out our blog page.
Join our growing photographer community at LightRocket and get powerful archive management and website building tools for free!
---