15 of the Most Famous Photographers of All-Time
LE
Leighton Emmons
Sat May 02 2020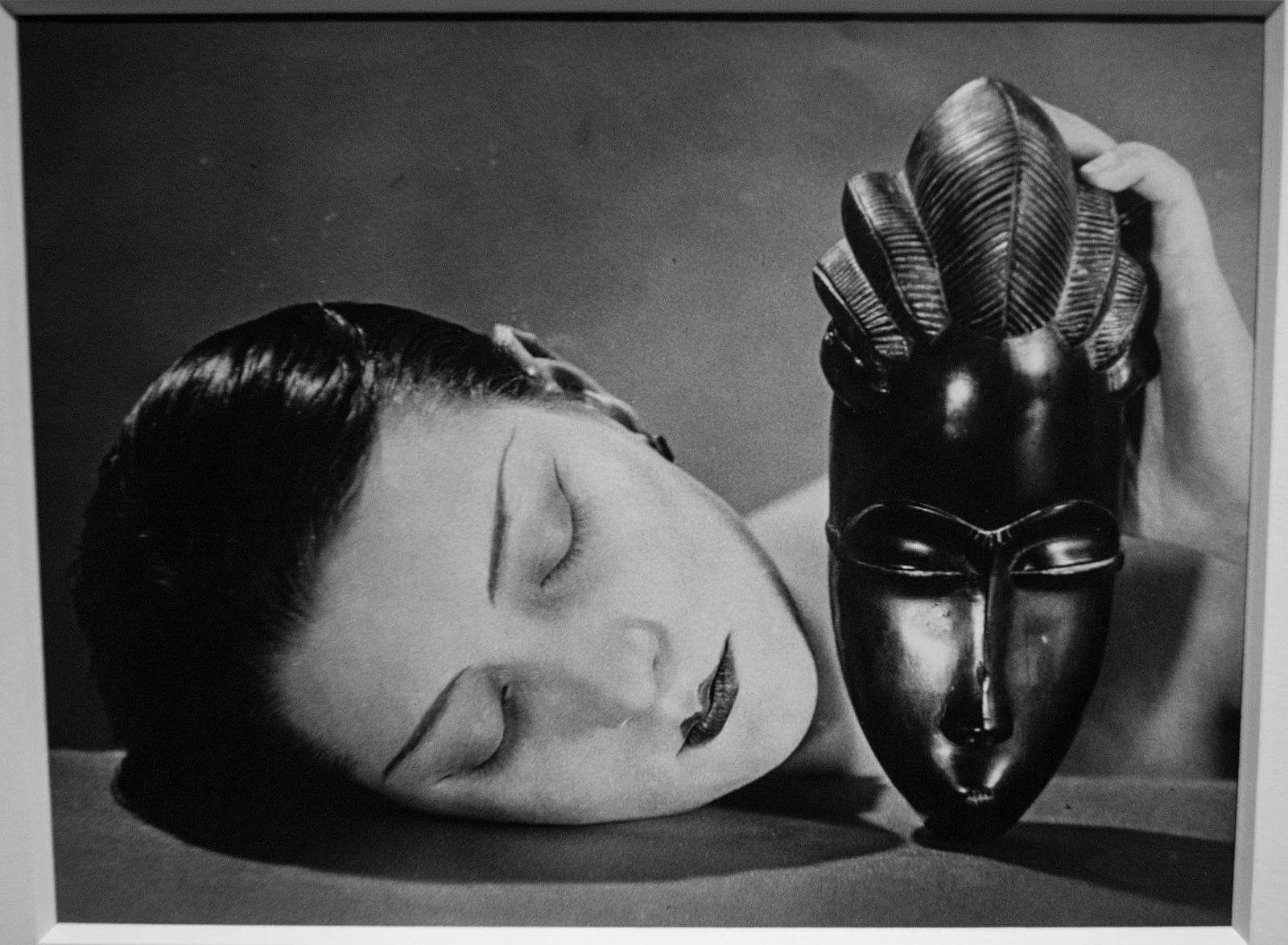 Where to start? Picking the most famous photographers of all time is a tricky business. Fame isn't easy to accurately measure and when it comes to making these choices, there's always an element of subjectivity.
So bear with us, there's nothing definitive about our list. Think of it more as a list pioneering masters of the photographic medium, from whom we can learn and be inspired. There are greats like Eugene Atget, Ansel Adams and so many more that could be in the list and surely so many more.
1. Nicéphore Niépce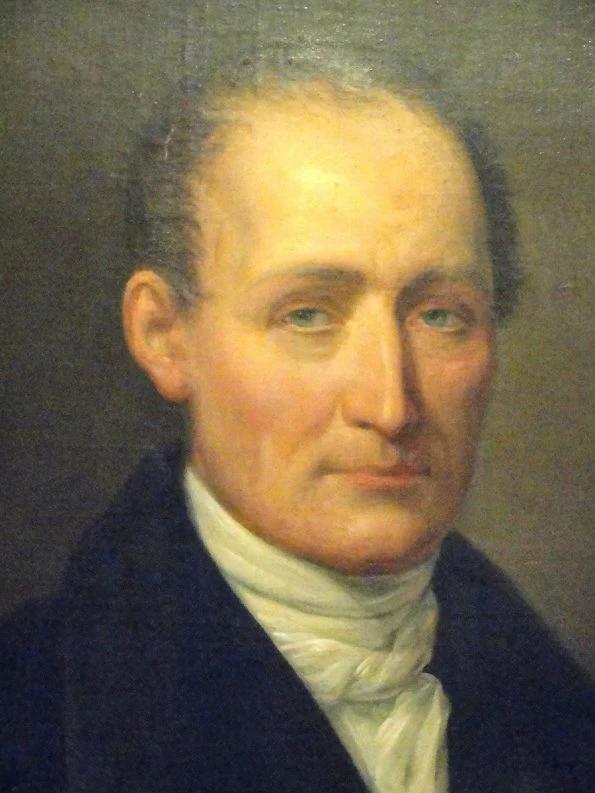 PortPortrait of Nicéphore Niépce. Credits to Wikimedia Commons.
French inventor Nicéphoere Niépce was responsible for inventing heliography, the founding principles that established what was, and what would become photography as we know it today.
Without diving too much into the science behind his work, his invention put the application of exposing light sensitive materials to light, into commercial use. This technique made it possible to then capture and preserve an image. Effectively inventing the first every camera.
If that wasn't enough, Nicéphoere Niépce went on to invent the internal combustion engine.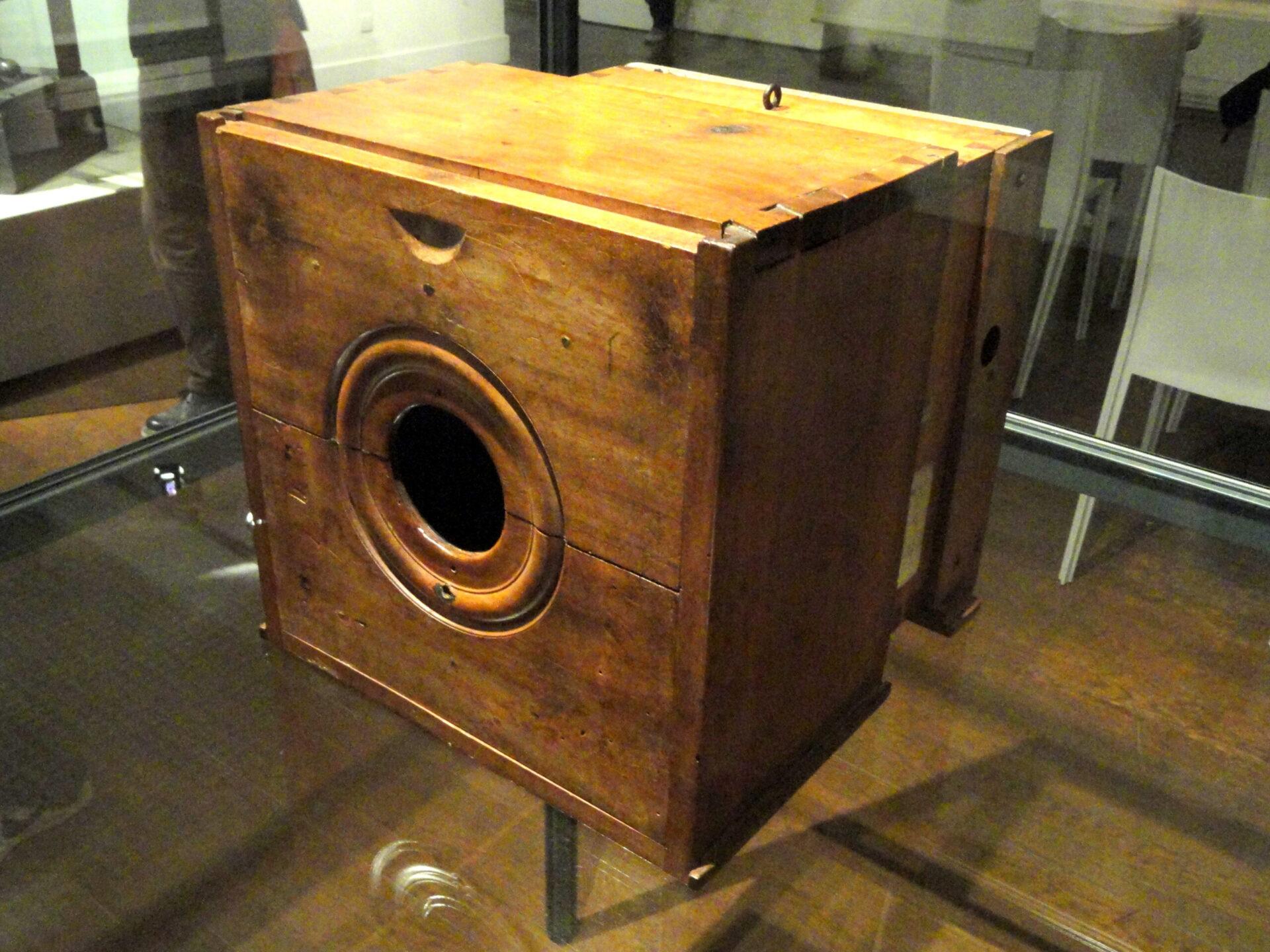 The first camera prototype invented by Nicéphore Niépce. Credits to Wikimedia Commons.
2. Man Ray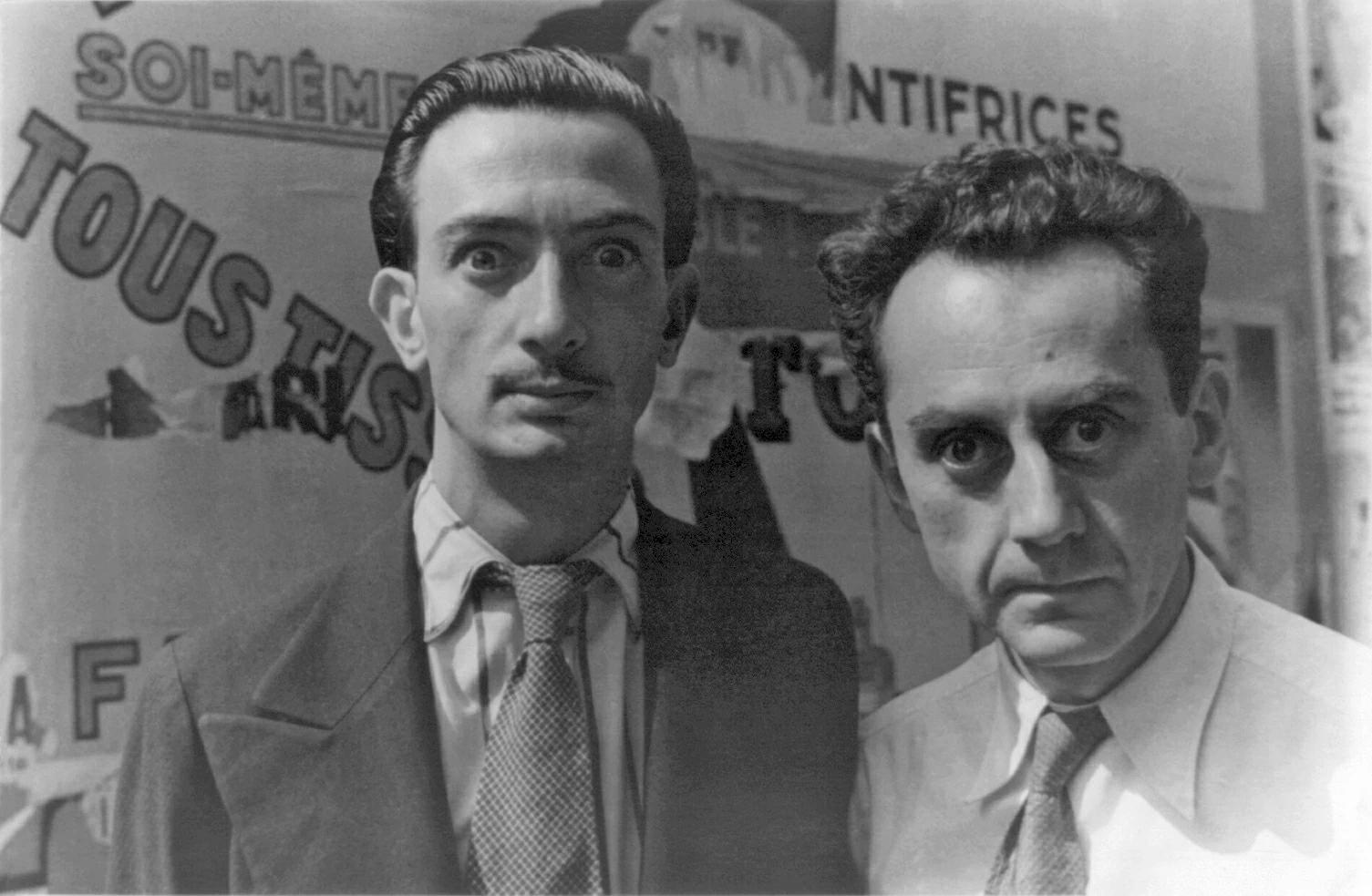 Portrait of Man Ray (right) and Salvador Dali (left). Credits to Wikimedia Commons.
Man Ray, an American visual artist who regarded himself as a painter, is best known for his work in fashion and portrait photography. This artistic overlapping led Ray to pioneer a unique style of photography known as 'surrealist photography'.
In fact, his photography work was so unique at the time (1920's-30's), despite producing exceptional paintings, his photography was often valued higher than his paintings. This paved the way for photographs to be regarded as an art form, and hence begin receiving higher monetary valuations.
You can read more about Man Ray and check our his works on this site here.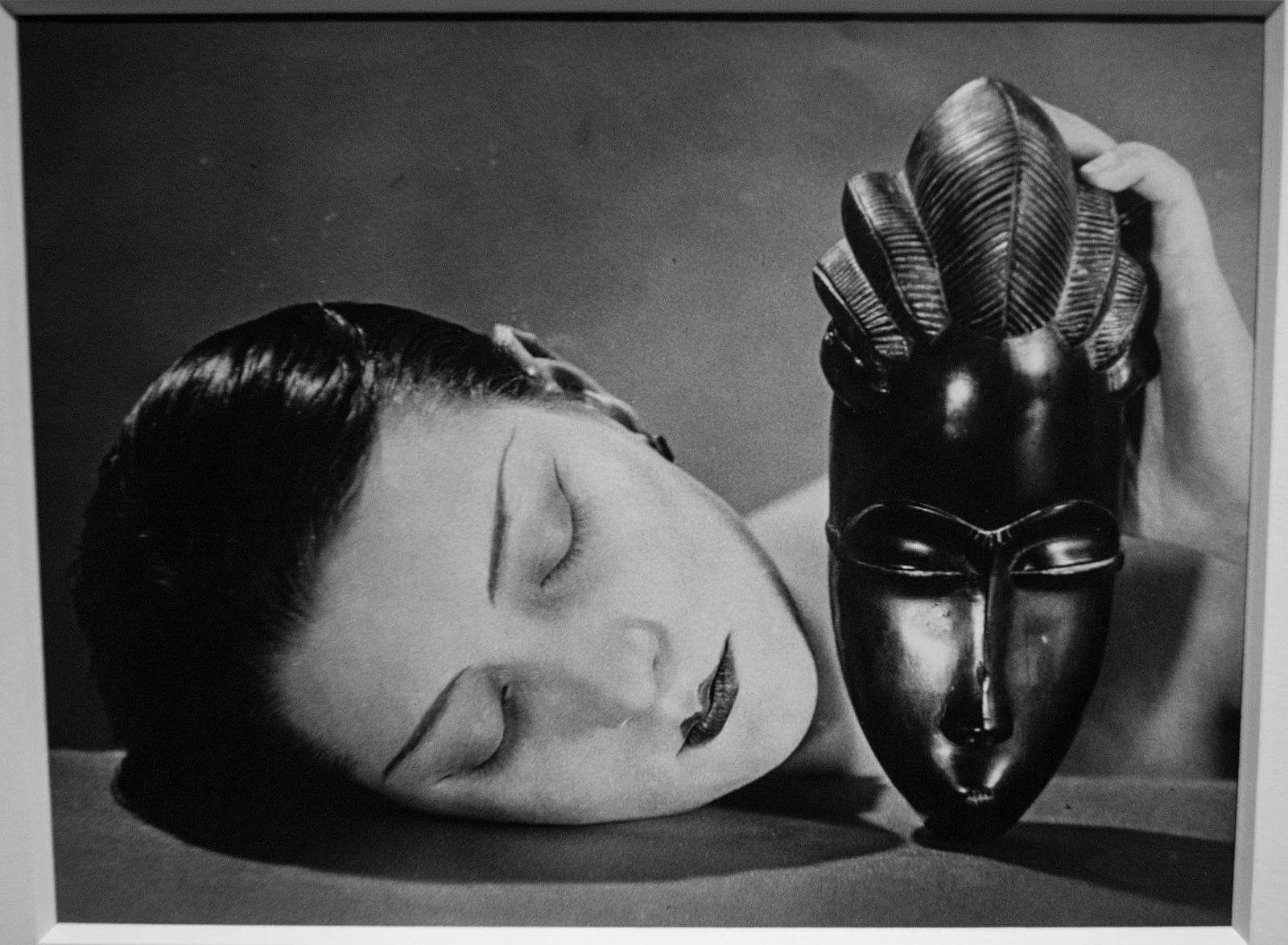 _'Kiki Noire et Blanche' by Man Ray. Credits to Wikimedia Commons._
3. Cartier Bresson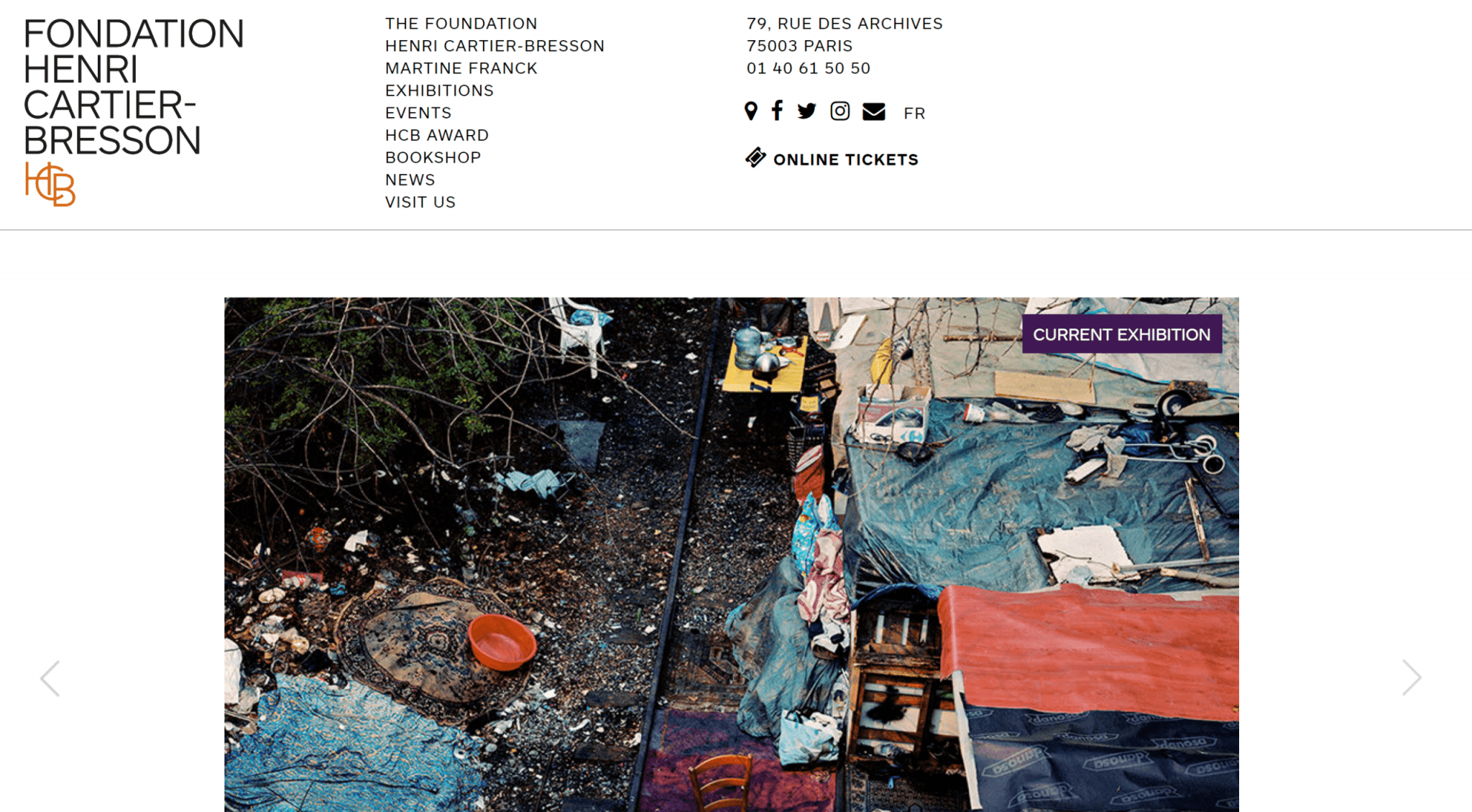 Cartier Bresson
French photographer Henri Cartier-Bresson has long been regarded as one of the early masters of humanist and candid photography. Using 35mm film, which for the first time transformed the camera into a highly portable device, Cartier Bresson used his photographic art to portray daily life, becoming one of he pioneers of street photography, a genre some may feel he has almost come to define.
Born into a wealthy family, Bresson was free to channel and develop his natural photographic talents. Many of his photographs have become iconic, most notably his depictions of streets scenes in Paris.
This prominence guided him to becoming one of the founding members of Magnum Photos back in 1947. Magnum has gone on to become one of the leading agencies representing photojournalists from around the world.
Bresson passed away in 2004, though his work and legacy can still be appreciated via the Henri Cartier-Bresson foundation in Paris, France.
4. Annie Leibovitz
Portrait of Annie Leibovitz (2008). Credits by Wikimedia Commons.
It's no surprise, the most famous celebrity photographer in the world, Annie Leibovitz, makes our list of all-time greats.
If you've spent any time wandering the commercial and vanity world of photography, you've undoubtedly come across her name, indeed you've surely seen her work even if you didn't know her name. She's worked with every fashion magazine known to man and her portrait credits include an incredible roll call of the rich and famous.
Some of her most iconic work includes an image of John Lennon the day he died and highly sexualized portraits of Miley Cyrus.
It's safe to say Leibovitz is among one of the greatest contemporary photographers, proven both by the quality of her work and the celebrities she photographs.
You can check out collections of her work here.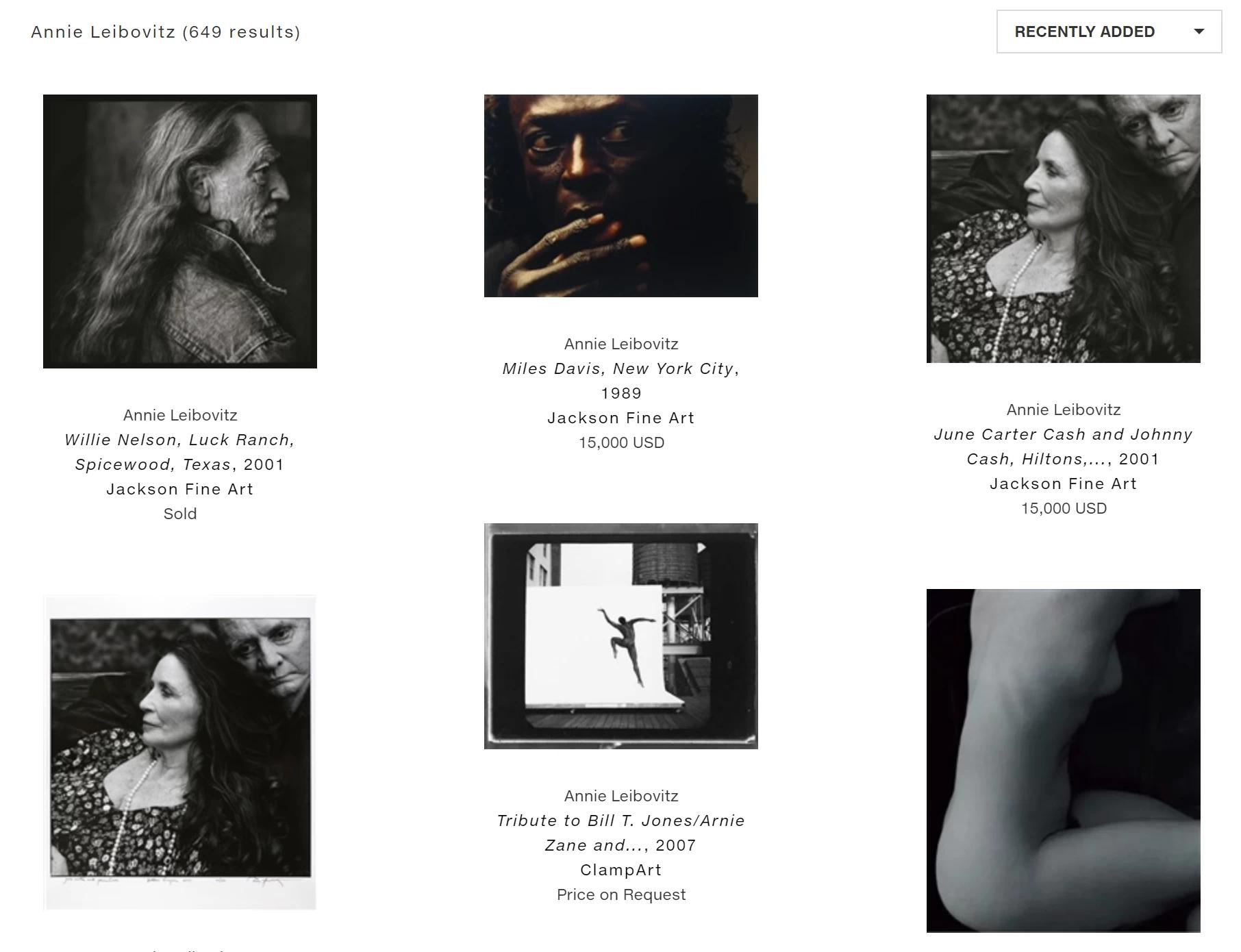 Annie Leibovitz' website
5. David Bailey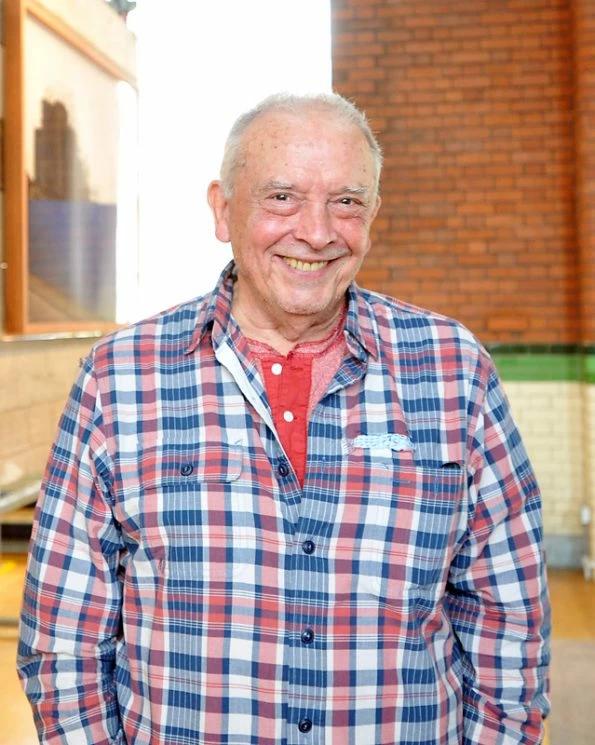 David Bailey at East End Exhibition opening (2012). Credits by Wikimedia Commons.
Talent is ageless, and no photographer embodies this better than David Bailey who's the oldest photographer alive here on our list (82 years old this year!).
Bailey is a renowned English fashion and portrait photographer earned international prestige for ascending to become one of the top photographers to ever work for Vogue Magazine. In particular, his fashion and portrait work produced many of the iconic images of the 1960s and 70s. He's best known for black and white imagery, including a span of portraiture that ranges from the Queen of England to Mick Jagger and the Beatles.
This prestige culminated with him earning the Lifetime Achievement award in 2016 for his photography.
Curious to see some of Bailey's work? You can do so here.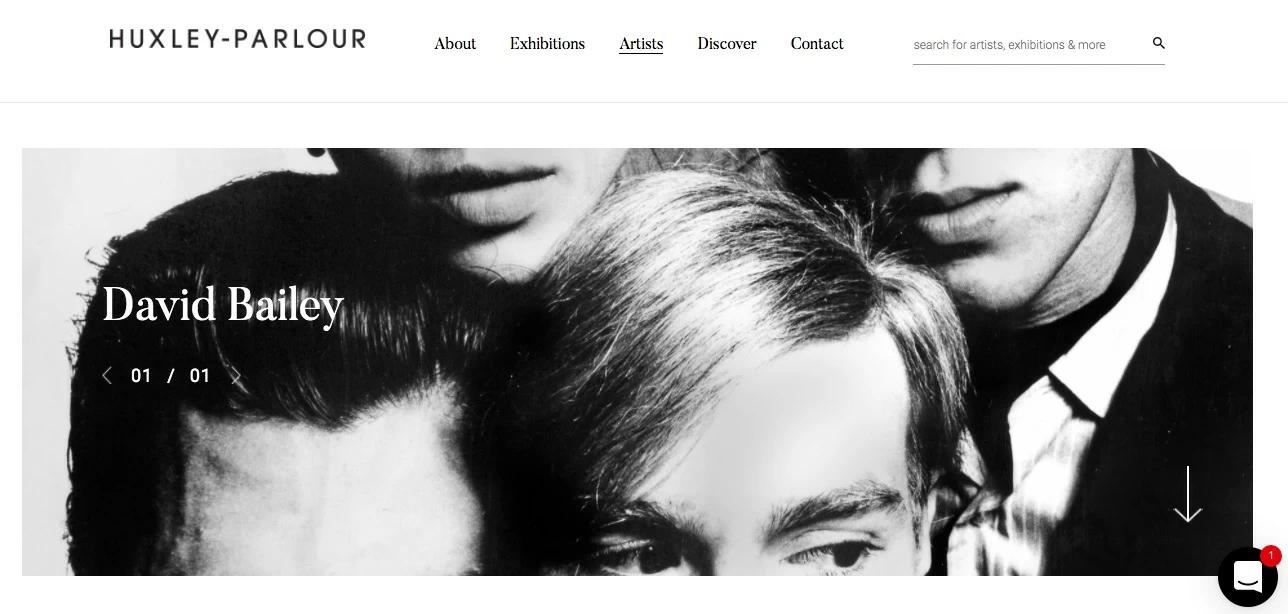 Huxley-Parlour website
6. Robert Mapplethorpe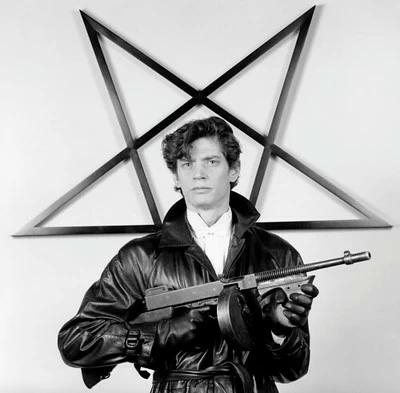 Self portrait by Robert Mapplethorpe. Credits by Flickr.
American photographer Robert Mapplethorpe is best known for his black and white photography. A controversial figure, who often shocked the establishment with the erotic nature of his work that features a variety of subjects including celebrity portraits, nudists, and still-life images.
His most controversial work came in the late 1960's and 70s when he became renowned for his work documenting New York's thriving homosexual BDSM subculture.
Mapplethorpe's work sparked nationwide debate over the issues surrounding public funding being used for the arts. Consequently, this propelled him into the center of America's culture war.
With notoriety however comes attention, and with attention comes prominence. As a result, Mapplethorpe's photographs quickly doubled and tripled in value.
You can see more of Mapplethorpe's work and read about his legacy here.
Robert Mapplethorpe foundation website
7. Sebastião Salgado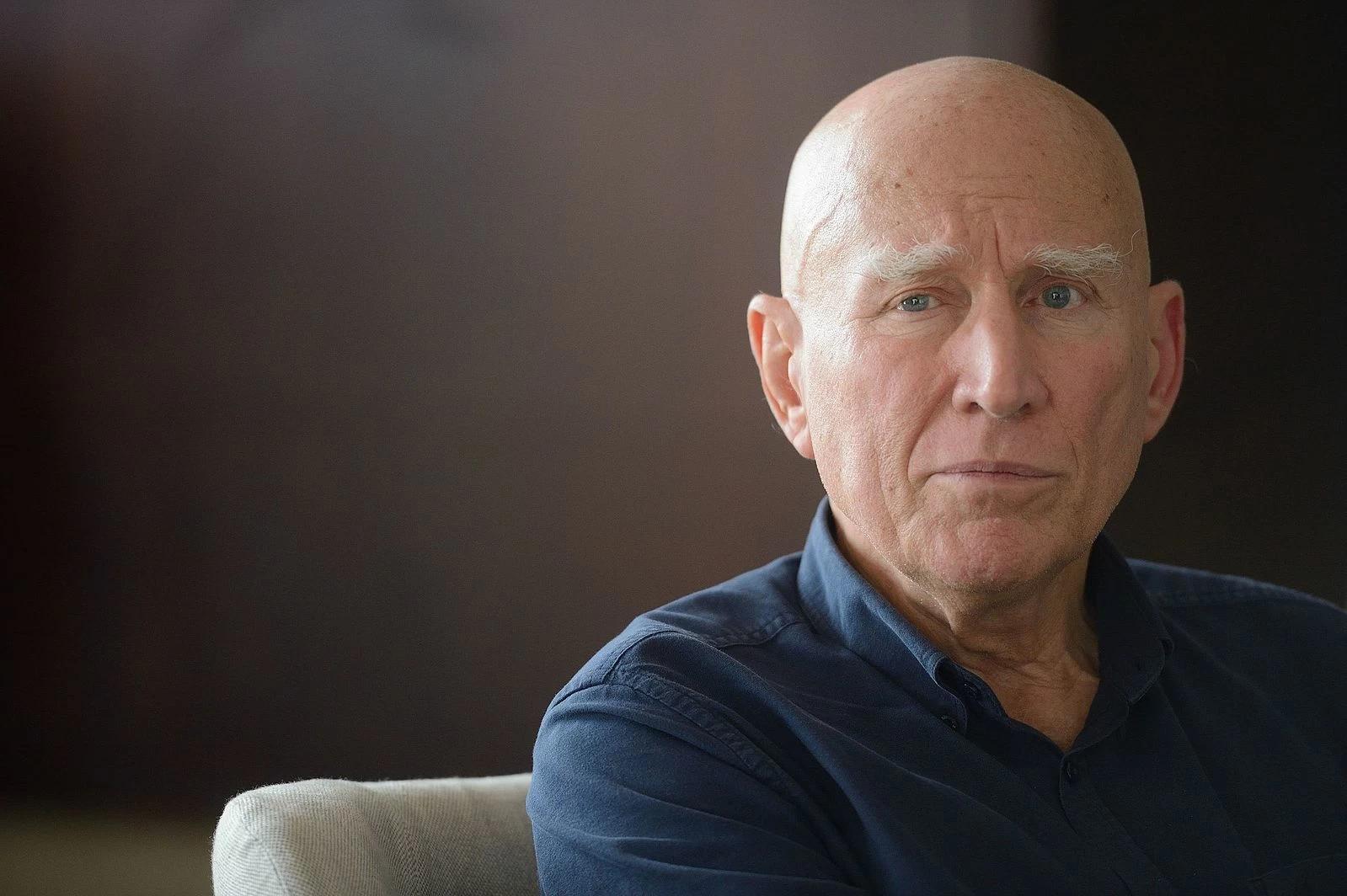 Portrait of Sebastião Salgado. Credits by Wikimedia Commons.
Brazilian photographer Sebastião Salgado is best known for his social documentary and photojournalism work.
His work has been shown around the world, and has an incredible collection of over 11 publications.
After working with Magnum Photos for 15 years, he and his wife left to begin their own agency called 'Amazonas Images' to better represent his lifelong work.
If that wasn't enough, his son went on to produce the documentary 'The Salt of the Earth' (2014), basing much of the documentary on his father's works. The film subsequently won awards at the 2014 Cannes Film Festival, 87th Academy Awards, and 40th Cesar Awards.
To check out more of Salgado's work, you can visit his agency's website here.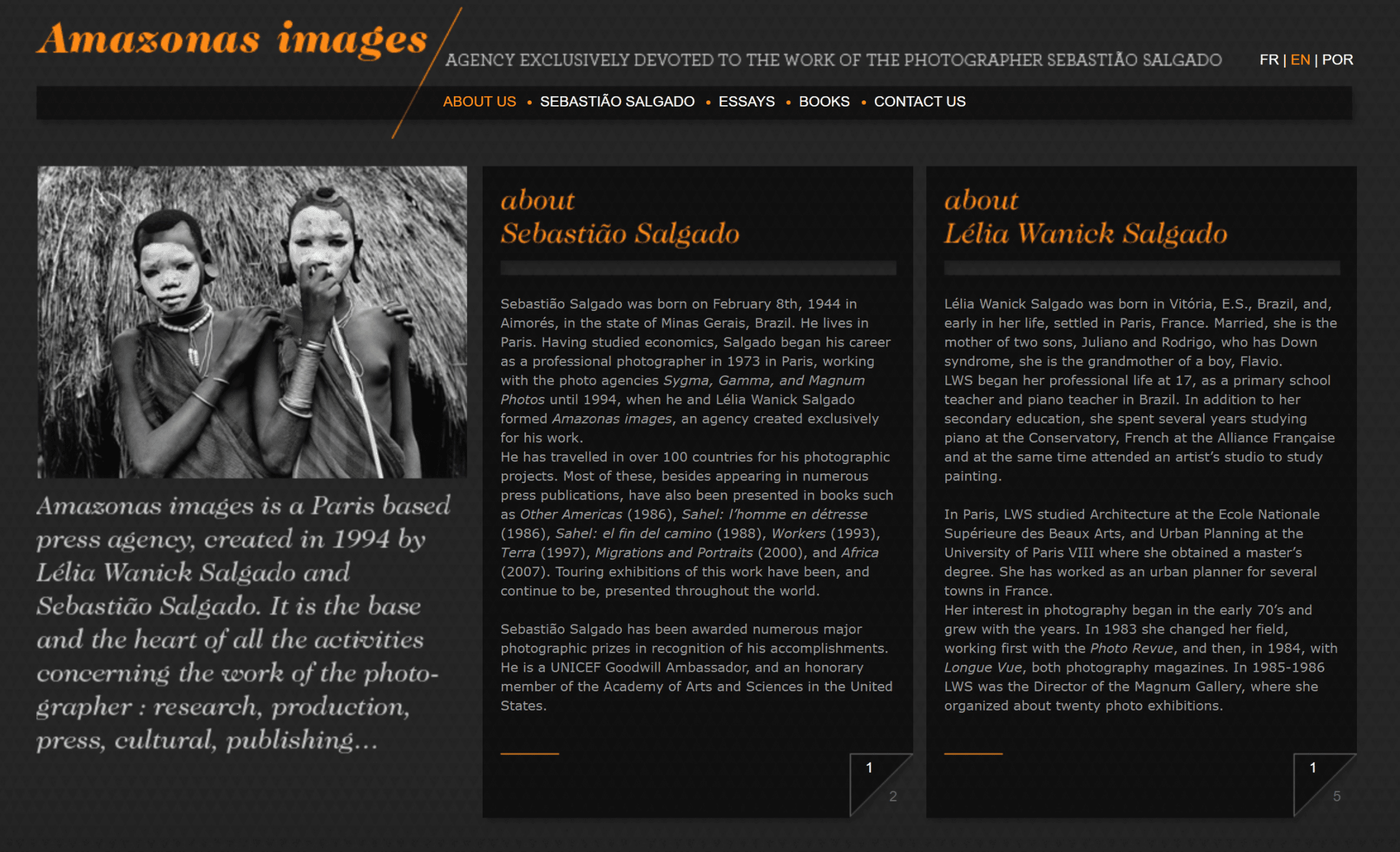 Amazonas Images website
8. James Nachtwey
American photojournalist and war photographer James Nachtwey has had an illustrious career documenting armed conflicts around the world. He is renowned for his commitment to reporting difficult and dangerous stories, using his art and photography as a tool to bear witness to the dark side of humanity.
Widely considered the world's greatest living war photographer, James Nachtwey has been the recipient of many awards including two World Press Photo awards and five Overseas Press Club's Rober Capa Gold Medals.
James Nachtwey is Time magazine's longest serving contract photographer, producing many iconic stories for that publication.
To see some of Nachtwey's work on his personal portfolio website here.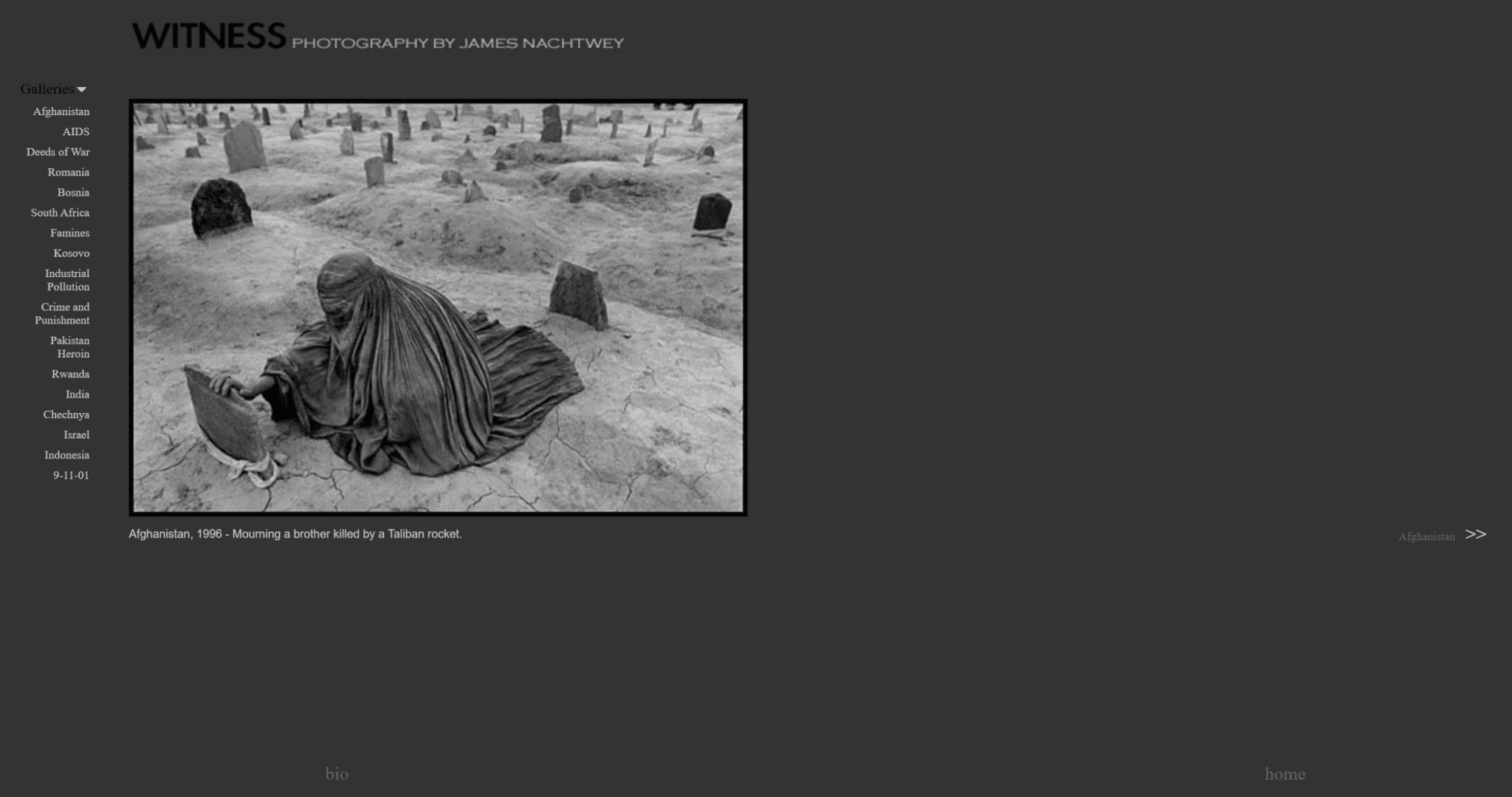 James Nachtwey website
9. Steve McCurry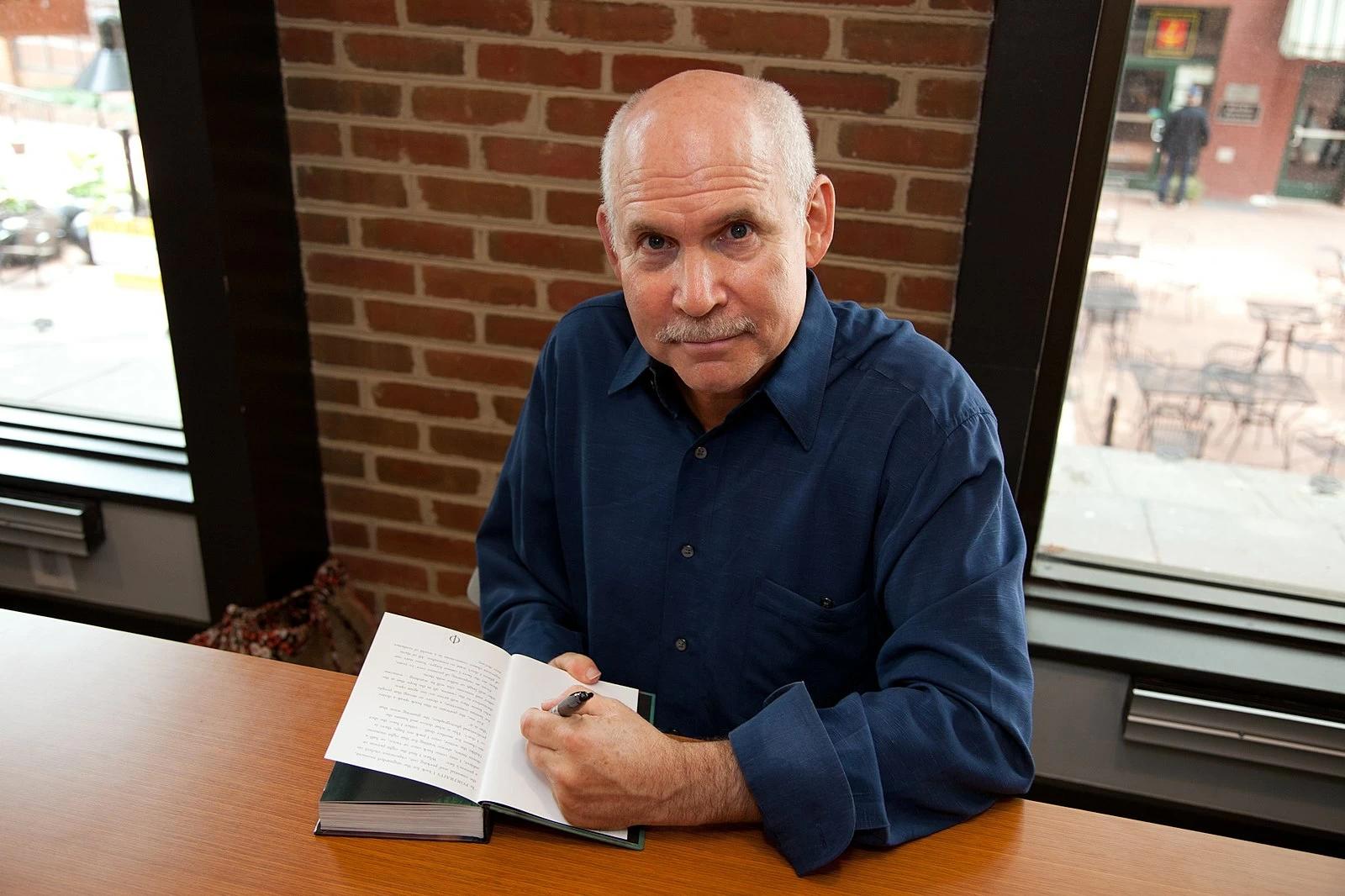 Portrait of Steve McCurry at a book signing (2011). Credits by Wikimedia Commons
World renowned and acclaimed photojournalist Steve McCurry has had an extensive career marked by many awards and achievements.
McCurry's career got a major boost from his documentation of the Soviet-Afghan war in the mid to late 1980s. It was his efforts to photograph a forbidden region of the world that saw his work suddenly featured in The New York Times, TIME, and Paris Match.
His most well-known photograph, the Afghan Girl has appeared on the cover of The National Geographic several times. McCurry continues to contribute photographs towards the magazine till this day.
You can see more of McCurry's portfolio on his personal website here.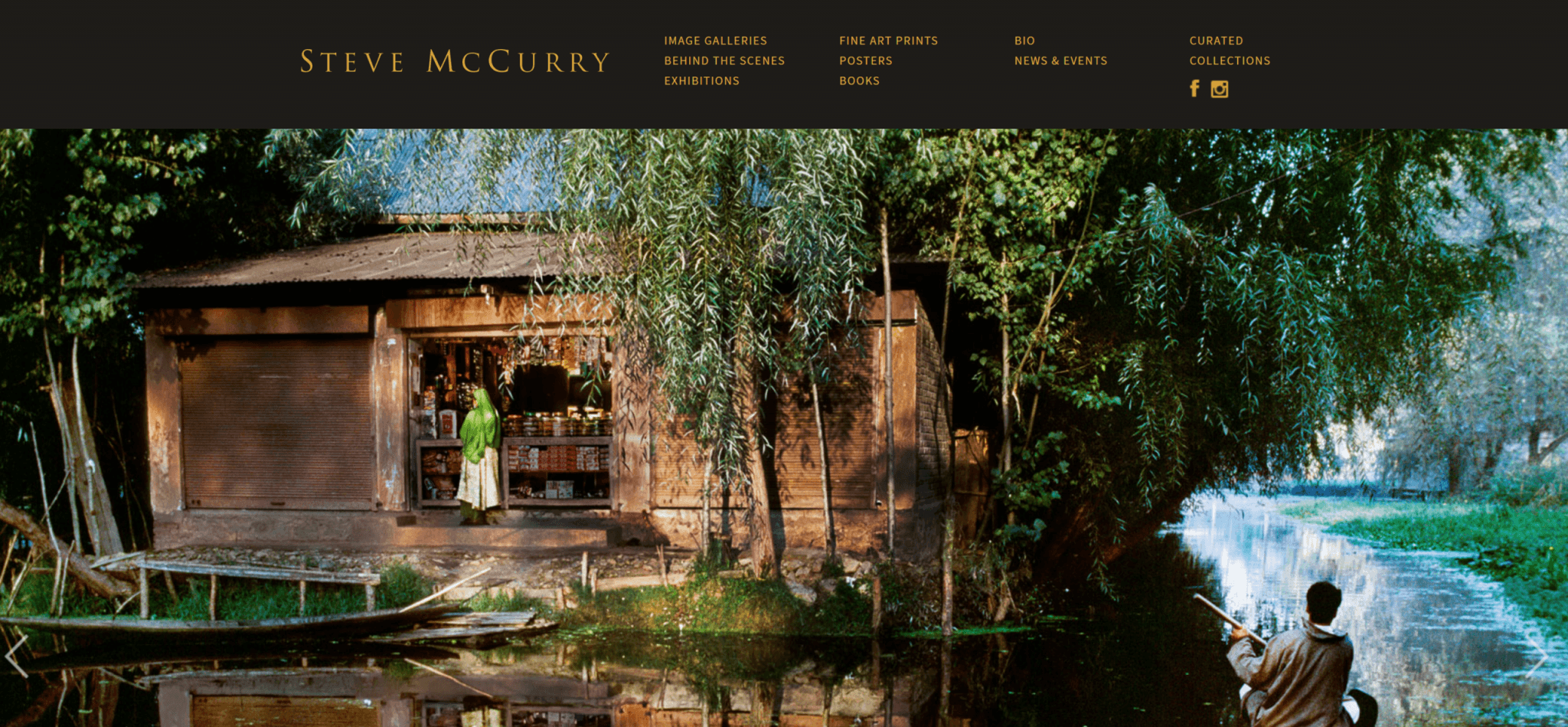 Steve McCurry portfolio website
10. Robert Doisneau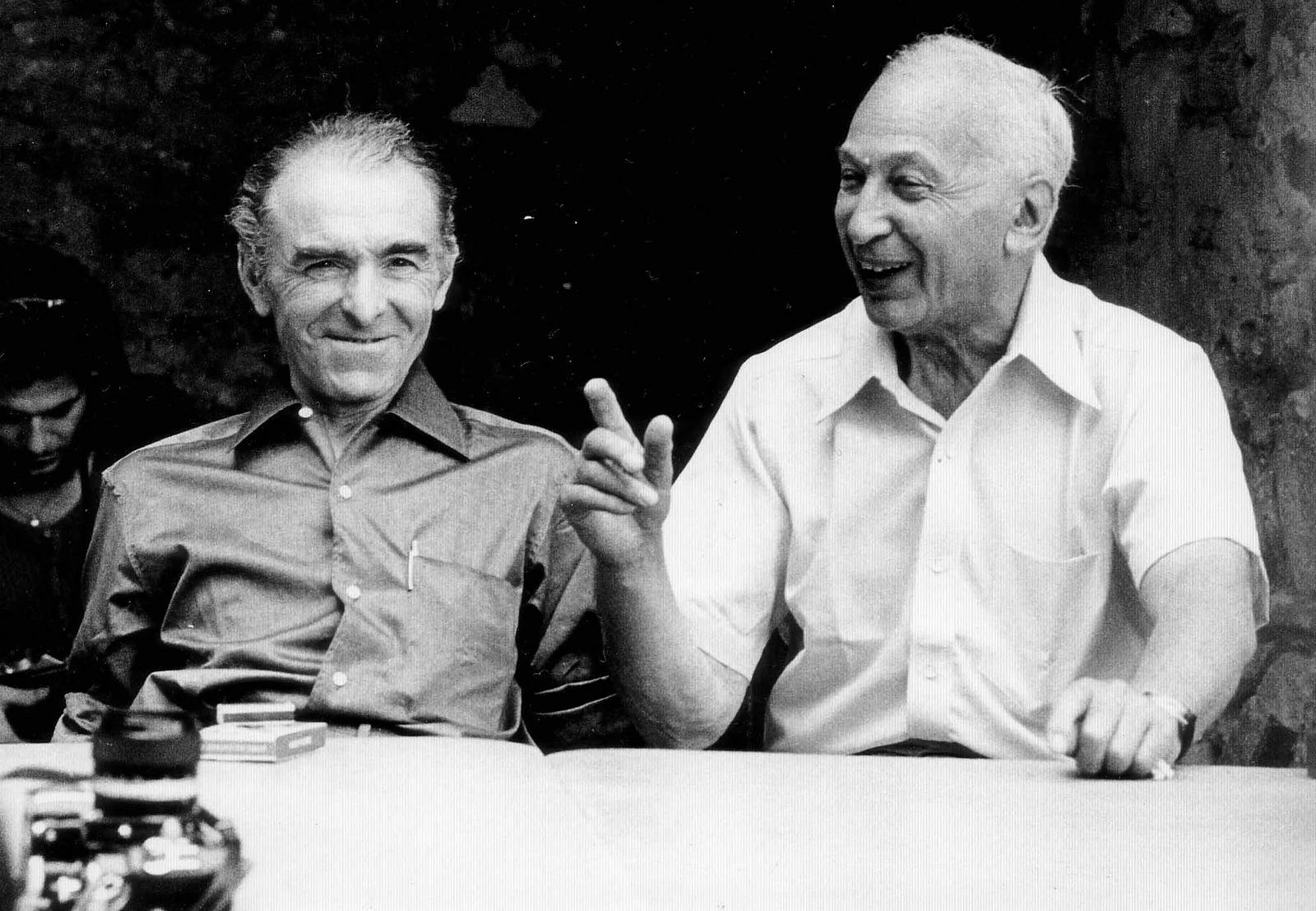 Photographers Robert Doisneau (left) and André Kertész (right) (1975). Credits by Wikimedia Commons.
20th century French photographer Robert Doisneau, quite similar to Henri Cartier-Bresson whom we've also featured on this list, was an early pioneer of humanist photography.
Doisneau found his calling photographing the streets of Paris, and has produced over twenty publications presenting a charming and often romantic view of life on the streets of Paris.
Nothing better captures Doisneau's work than his own quote:
"The marvels of daily life are so exciting; no movie director can arrange the unexpected that you find in the street." - Robert Doisneau
You can see some of Doisneau's fantastic work on a website created in his honor here.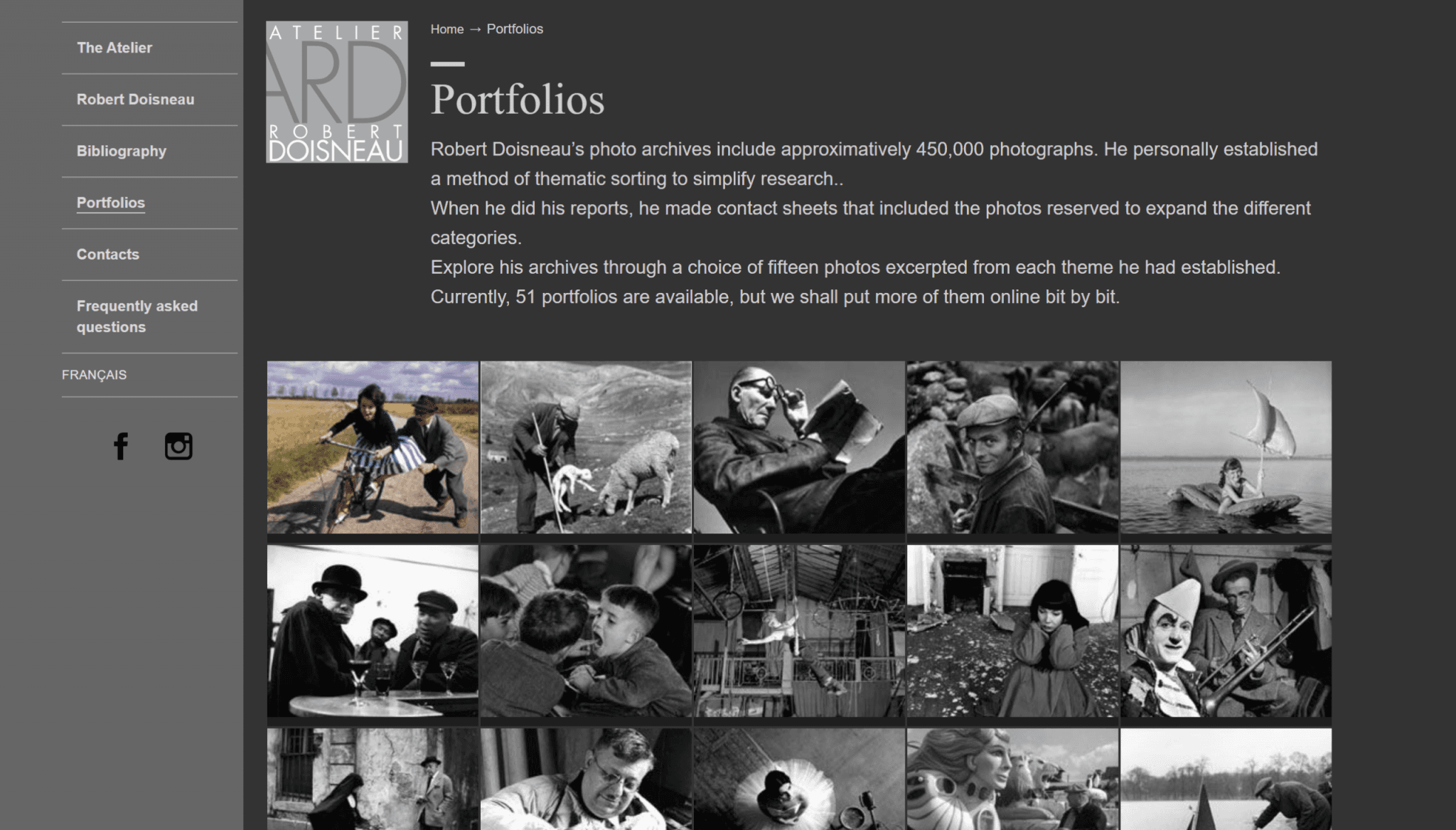 Doisneau's fantastic work on a website
11. Robert Capa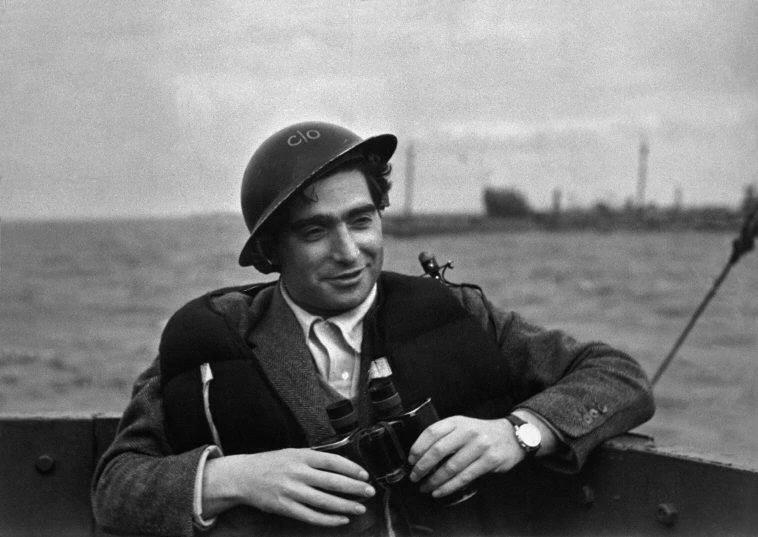 Portrait of Robert Capa on D-Day (1944). Credits by Flickr.
Hungarian-born American photographer Robert Capa has become an iconic name in the canons of famous photographers for his coverage of conflict and photojournalism.
Capa photographed the Spanish Civil War in 1936, D-Day on Omaha beach in 1944, and post-war Soviet Union. He proceeded to famously co-found world renowned Magnum Photos in 1947.
It's astonishing how much Capa achieved in his career despite being one of the youngest all-time great photographers to pass away. He died in 1954 at the young age of 40 years.
His legacy has been so impactful, Hungary has issued stamps and gold coins in his honor which are still in existence today.
You can check out his lifetime works on Magnum Photos here.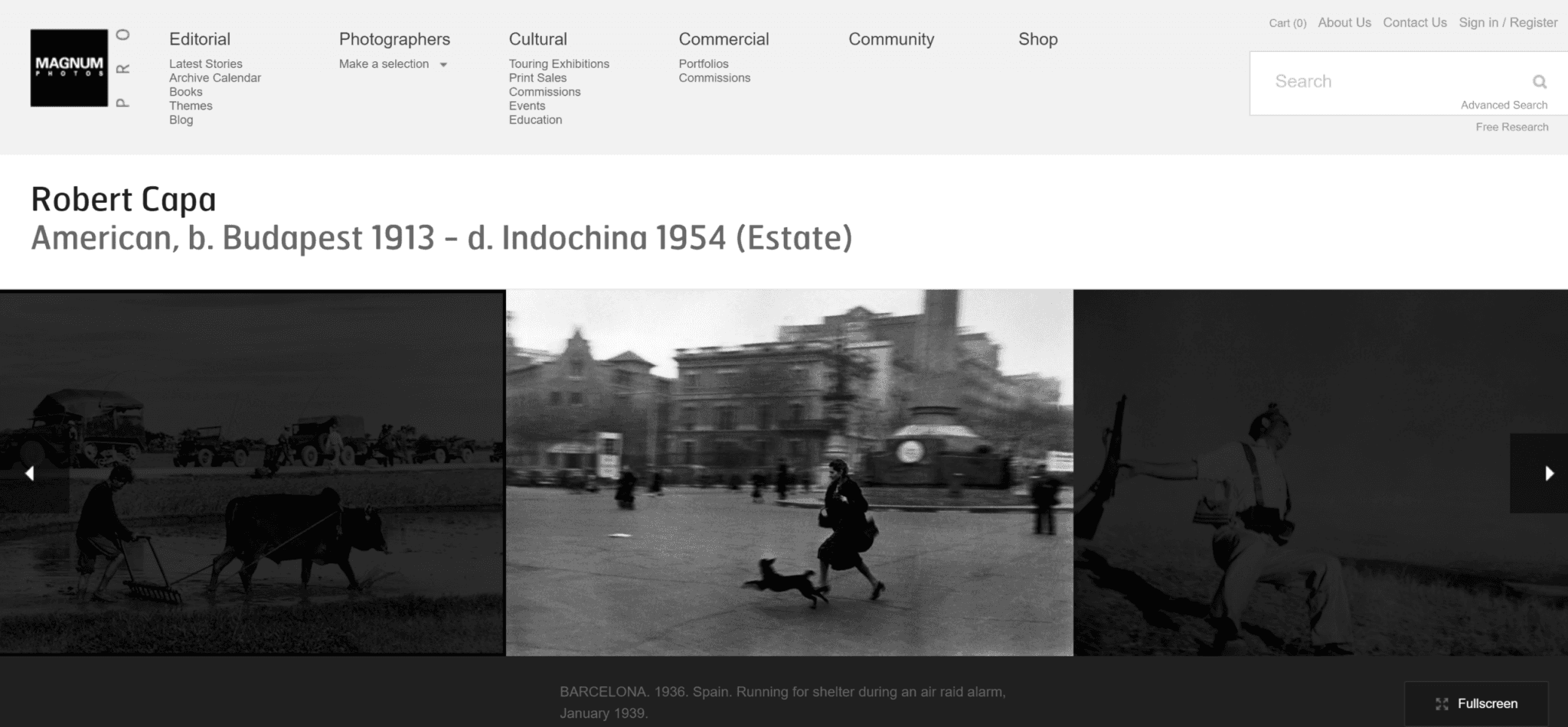 Robert Capa work on Magnum Photos website
12. Richard Avedon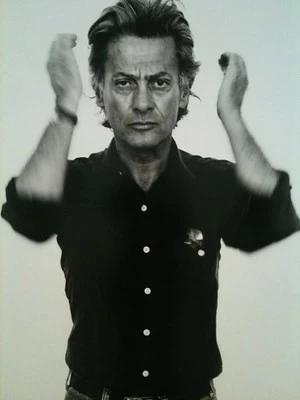 Self-portrait of Richard Avedon (2009). Credits by Flickr.
Richard Avedon was a popular fashion and portrait photographer who's work helped define America's evolving image of style and beauty.
Having worked at Vogue Magazine for twenty years, Avedon went on to become the first staff photographer to work at The New Yorker.
His brand defining work helped popularize now household names like Versace, Calvin Klein, and Revlon.
Avedon successfully produced numerous publications of his work over his career, all of which can be found on the Richard Avedon Foundation website here.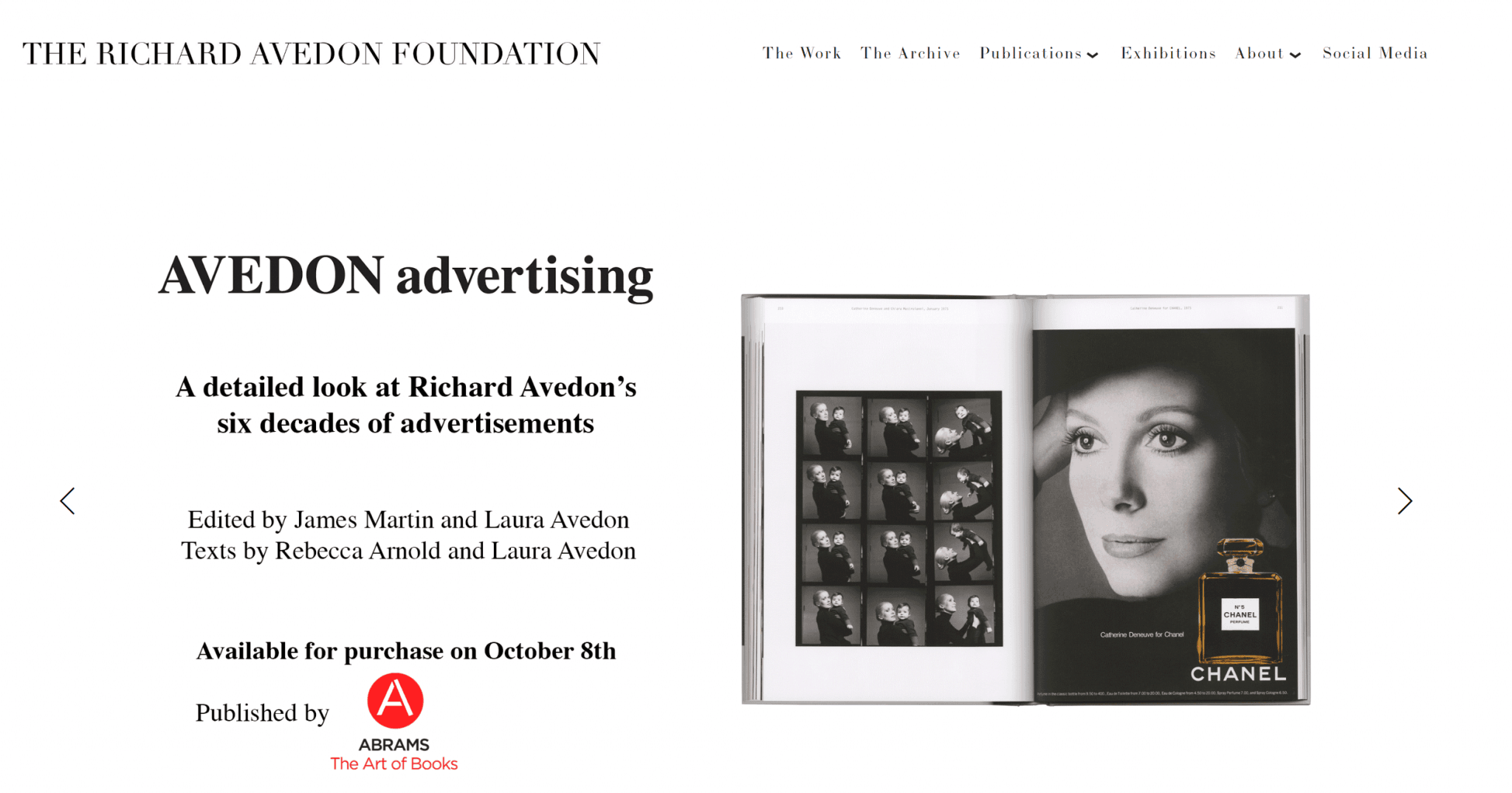 Richard Avedon foundation website
13. Diane Arbus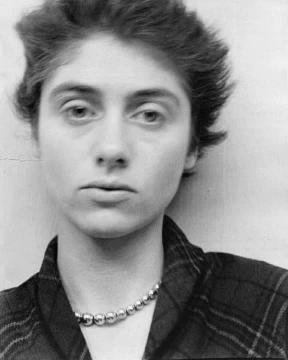 Portrait of Diane Arbus (1949). Credits by Wikipedia.
Diane Arbus, New York native born and raised, spent her career photographing the humanity of marginalized groups in society. A troubled soul, she committed suicide at the age of just 48.
She photographed a wide range of subjects including cross dressers, sex-workers, nudists, members of the LGBTQ community, and even everyday middle-class people. Considered controversial for depictions of marginal subjects she confessed to feeling a mixture of 'shame and awe' when photographing her subjects.
Her willingness to invest her life's work into the seemingly 'forgotten' people of society was followed with powerful recognition and renown. She saw her work published in a variety of magazines.
She famously became the first photographer to be included in the Venice Biennale (an arts organization based in Venice).
You can read more about Arbus and see some of her best works here.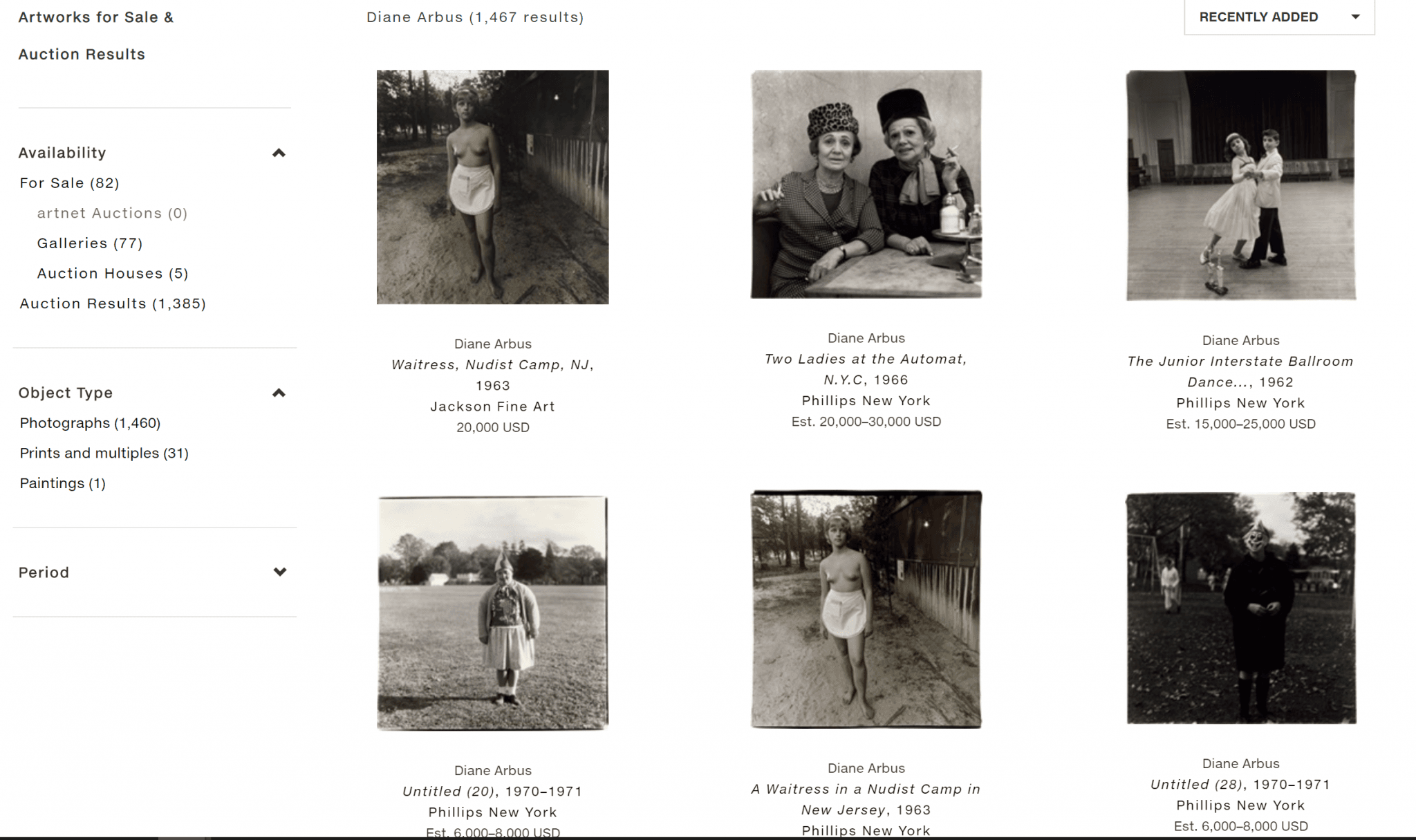 Diane Arbus website
14. Irving Penn
Joining some of our other all-time great photographers, Irving Penn was an American photographer known for his fashion, portrait, and still-life photography. He also had an extensive career at Vogue Magazine.
Impressively, Penn's first exhibition of his work was at the Museum of Modern Art, New York. Since then, he has gone to feature his work in over twenty exhibitions across the U.S. and the world.
Famously stated by Penn:
"A good photograph is one that communicates a fact, touches the heart, and leaves the viewer a changed person for having seen it; it is in one word, effective." - Irving Penn
If you'd like to see more of Penn's work, you can check out the Irving Penn Foundation's website here.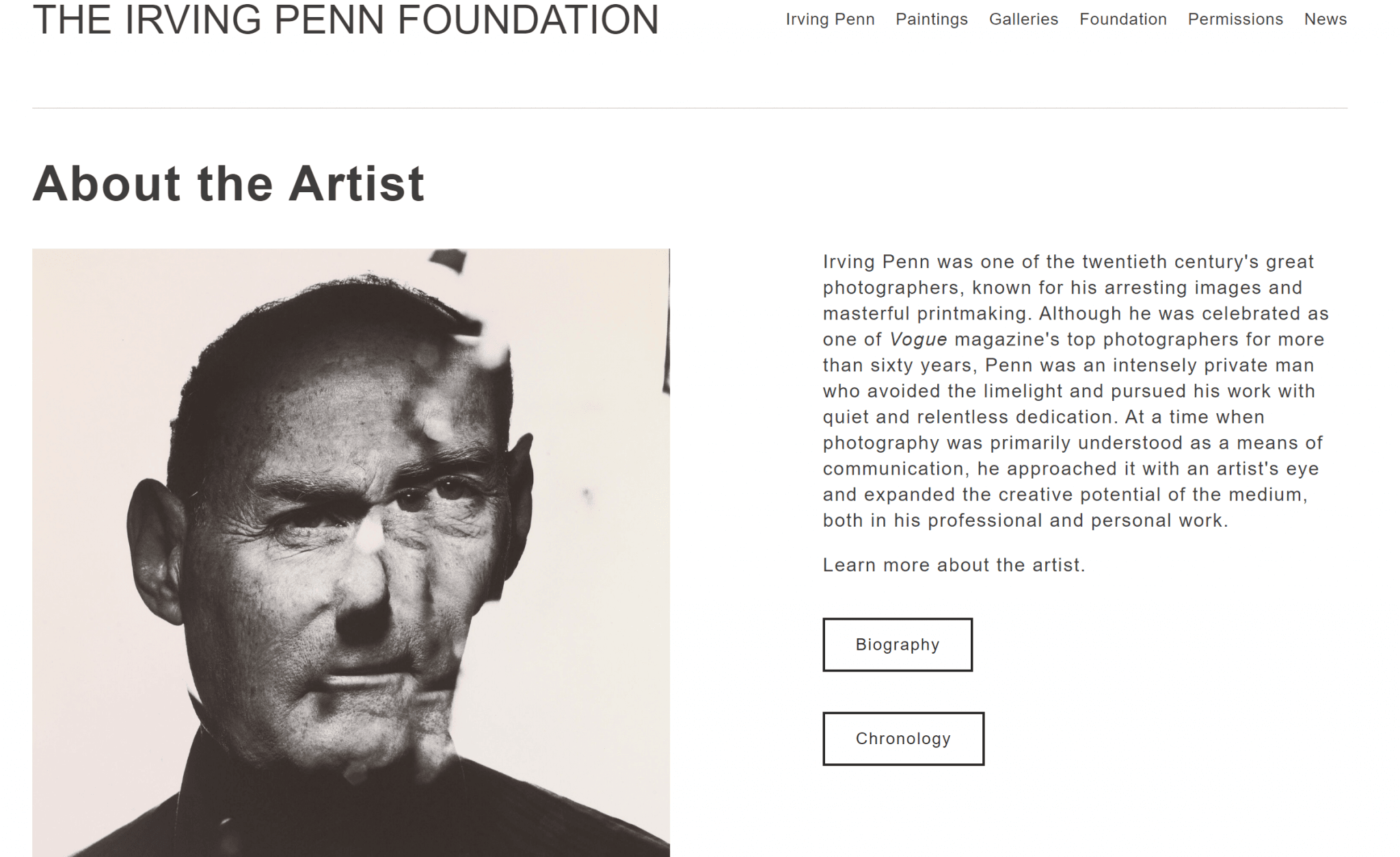 Irving Penn Foundation's website
15. Andreas Gursky
World renowned Andreas Gursky most famously sold his 1999 photograph Rhein II for $4.3 million USD in 2011, the most ever paid for a single photograph.
Gursky's work routinely sells for over a million dollars these days. His attention to detail, use of lines and geometric patterns is a pronounced photographic style that can be distinctly identified as Gursky's work. Gursky often chooses to photograph from high vantage points, capturing wide scenes.
His work continues to hang in some of the most prestigious galleries around the world.
If you'd like to look at Gursky's work, you can do so here.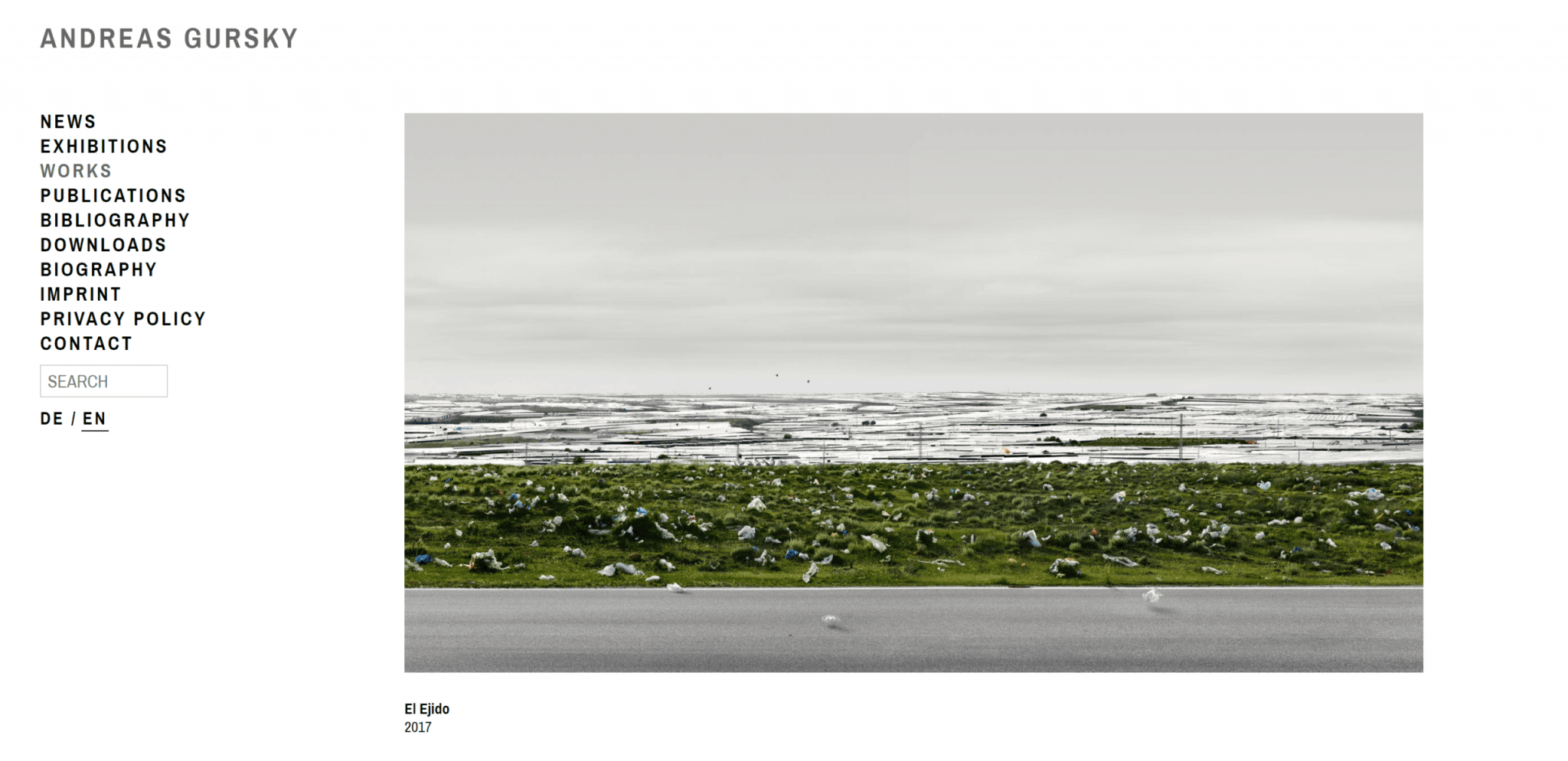 Andreas Gursky website
---
Written by Leighton Emmons.
Featured photography by Rene A. Da Rin
To read more helpful articles on photography, check out our blog page.
Join our growing photographer community at LightRocket and get powerful archive management and website building tools for free!
---