Storytelling Through Pictures (Part 2, Executing)
YC
Yvan Cohen
Wed Aug 07 2019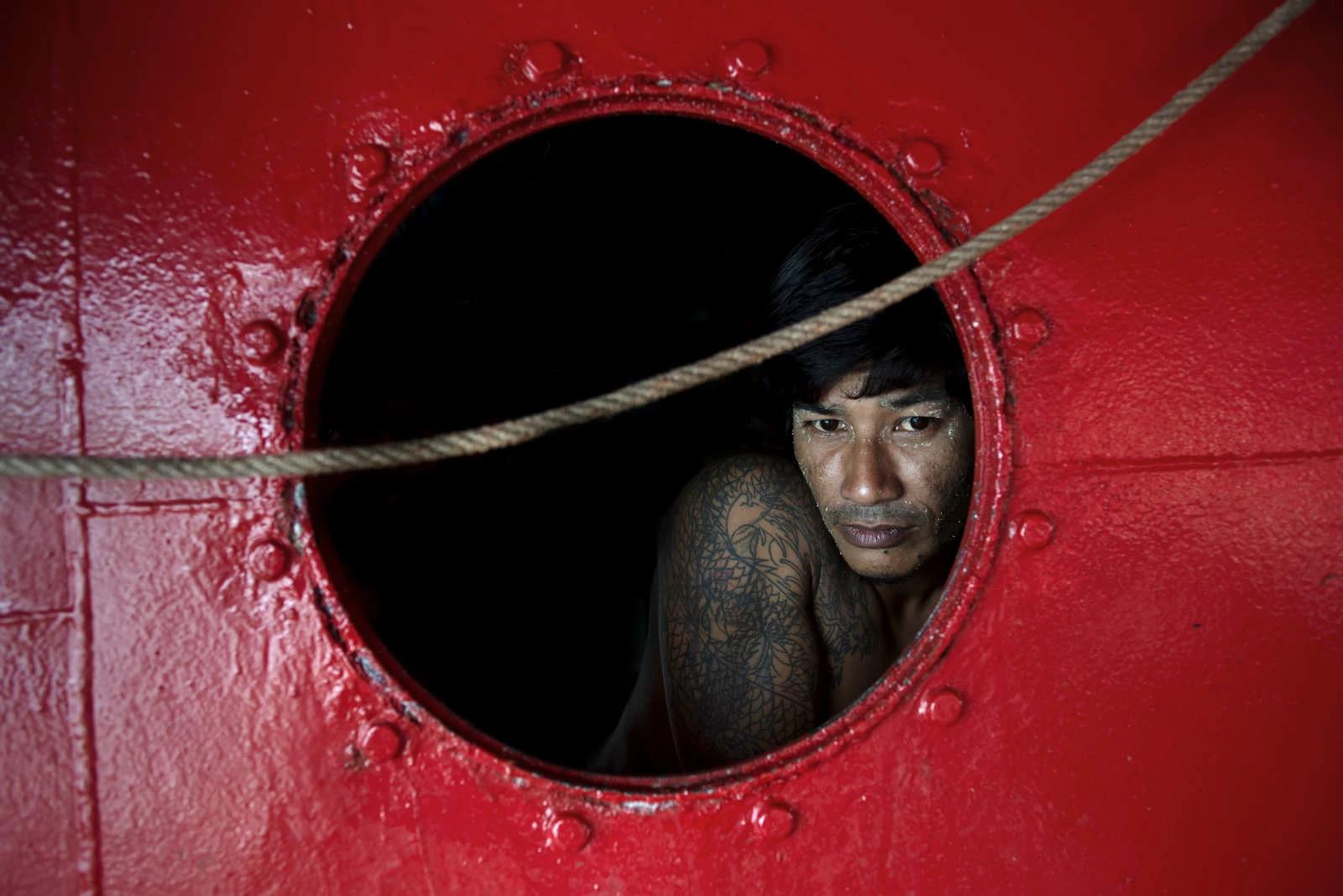 Plan and secure access
There will be times when you just happen to be in the right place at the right time and have a really singular subject in front of you. In this fortunate scenario, a story might take an afternoon or a day to shoot. You got lucky!
If you want to produce a story that's worth publishing, however, nine times out of ten you're going to have to put in the hard yards, which can mean days, even weeks or months, of shooting.
In most cases, producing a story will require forward planning and good access: An idea can sink or fly, depending on your ability to get sufficient access to both locations and people.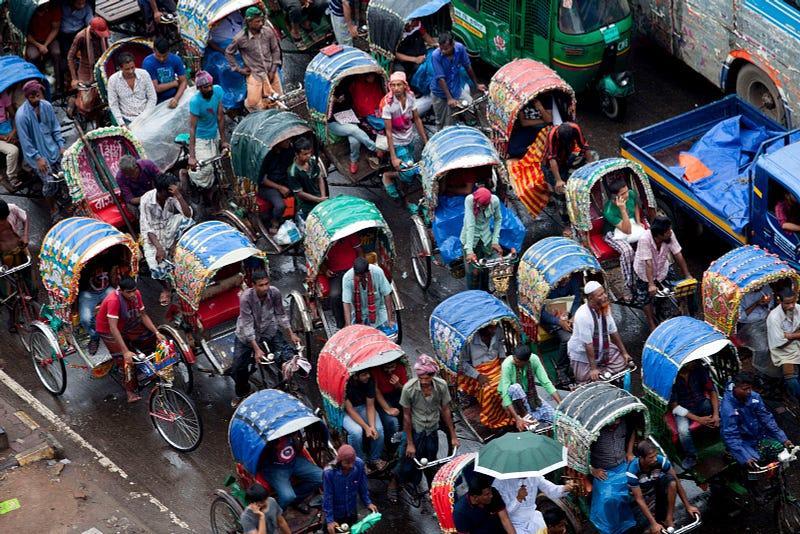 Rickshaw puller stuck in a traffic signal in Paltan, Dhaka. In the last 10 years, the average traffic speed in Dhaka has dropped from 21 km/hour to 7 km/hour, only slightly above the average walking speed. Congestion in Dhaka eats up 3.2 million working hours per day, according to the World Bank. See more from K M Asad here.
The art of access…
The importance of gaining particular access cannot be overstated. The ability to get into places and photograph in locations that others can't adds enormous value and interest to your work. If you can win access to something that is closed to others, you are increasing the exclusivity of your story and, potentially, its market value. Of course, you can go too far. If your work is too obscure or too extreme, it will be harder to market.
Gaining people's trust is an important part of being a photojournalist, and it's the key to getting access.
Be as transparent, as polite and as patient as possible, even if you're worried your subjects might not like the story, you're working on. Remember, you probably need them more than they need you. So, while being transparent, it doesn't hurt to emphasize the more positive aspects of your story?—?you want your idea to be presented in the best possible light.
When it comes to access, there are no hard and fast rules. You've got to do what it takes.
If you're working on a story with an environmental angle, for example, you probably want to present your idea as neutrally as possible if you want to gain access to the polluters. And there may even be times when the nature of the story means you have to rely on clandestine access, in which case the usual advice goes out of the window.
Instead, you'll need to rely on good local connections and information, your wits and perhaps even some stealth.
When applying for access, it generally pays to reach for the top of the decision-making pyramid. You may find that receptionists and secretaries prefer to act as gatekeepers and will systematically turn down media requests or block access to decision-makers, fearing they might trouble their bosses and/or raise the risk of negative publicity.
Sometimes, gaining access is a gradual process, especially where there is no formal structure in place. In this scenario, you may need to spend some time with the people you want to photograph, winning their acceptance and trust and demonstrating your integrity before you start taking pictures. It can also help to show samples of work you've had published, so your subjects feel reassured of your credentials.
In general, start off modest. Find angles and identify stories that aren't too broad in their scope and that won't require huge travel expenses and months of work. You can do those broad issue-based stories when you hit the big time. When you're starting out, however, set yourself practical targets and aim to create interesting, while not overly expensive, stories.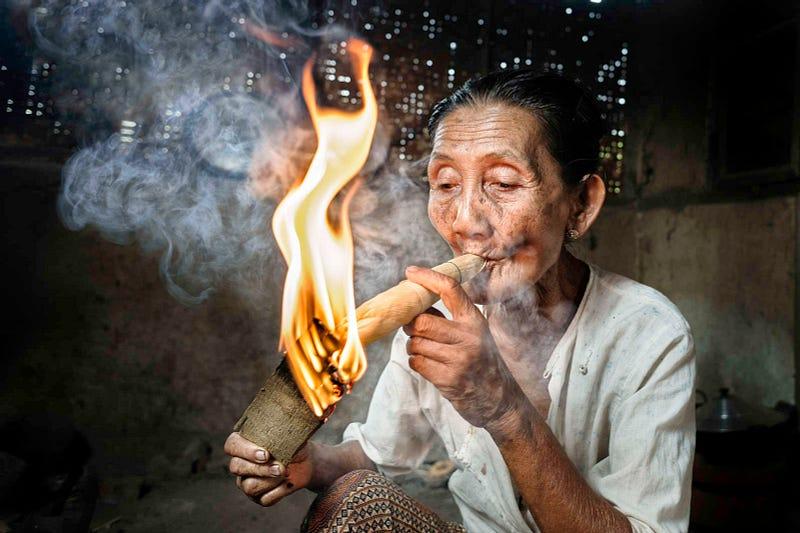 Woman smoking a big cigar made out of corn leaves and tobacco. See more images from Jorge Fernández Garcés here.
Great stories are made from great pictures
If you're covering a hot news story and the subject matter is naturally dramatic?—?like a disaster or a conflict?—?the challenge of creating arresting images can sometimes be a little easier (although, it's also easier for everyone, hence the competition can be tougher because photographers are often attracted to the dramatic).
Whatever the subject matter, always set the bar high. Always look for unexpected images. Always wait a little longer to get the shot. Always work a little harder, even when you think you have the right picture. Good photographers always believe their work should be better and are always striving to improve?—?and so should you!
The art of crafting a good story also hangs on your ability to provide sufficient visual variety for the narrative of your story to maintain its pace while providing readers with enough detail for the story to be fully rounded. Force yourself to photograph graphic details (close-ups) that can be used as part of a layout in a magazine or on a screen. Art directors will love this because it gives them variety for their layout while it adds depth for the reader.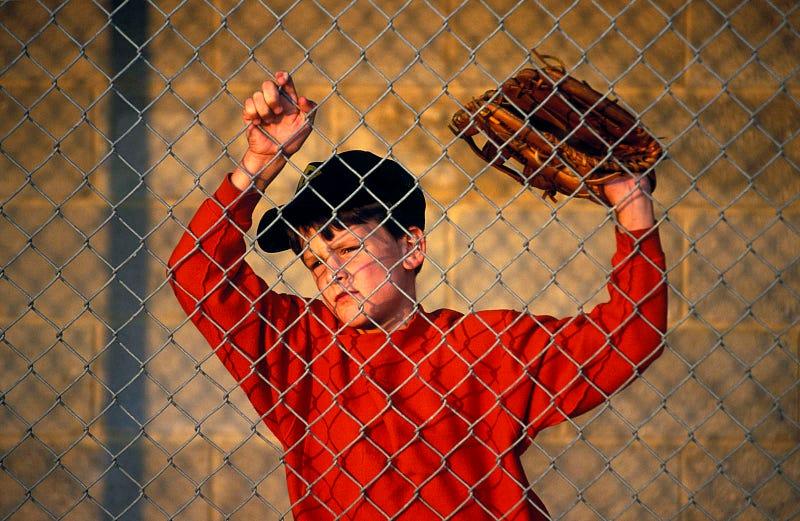 Young baseball player, glove in hand, looks dejected on the sidelines. See more of John Greim's work here.
Rigorous editing is your best friend
You'll almost certainly shoot much more than you need, which is a good thing (within reason). But this will leave you with the laborious but essential challenge of "sorting the wheat from the chaff".
Your mantra, once you've finished shooting your story, therefore, should be: edit, edit and edit again.
Whittle down your selects to a final edit. It should be between 20 and 40 images or perhaps 60 or so, at the most. Don't include image that are similar unless you think an editor might benefit from having a choice of one horizontal and one vertical image of a scene.
Again, put yourself in an editor's shoes. They are looking at images all day, so their time is measured and their patience is likely limited. From an editor's perspective, there is nothing better than a tightly edited set of files, with the images sequenced so they can quickly understand the narrative of your story.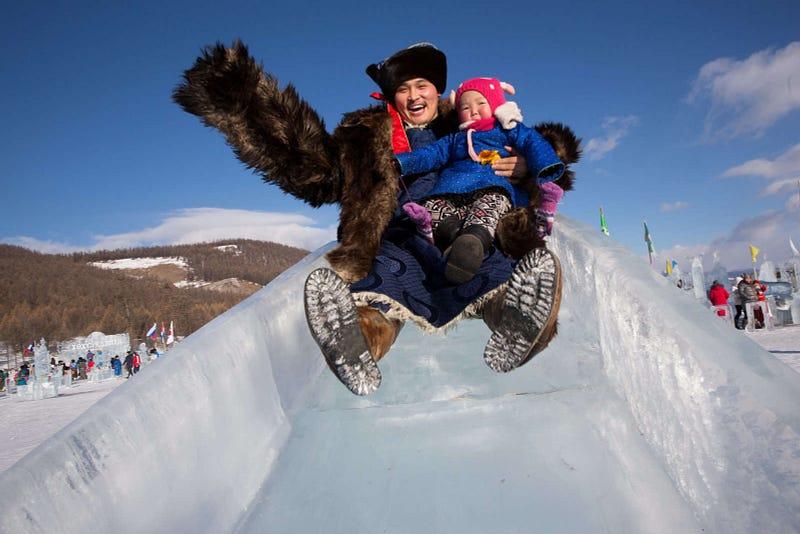 A Mongolian man and his child go down a slide at the Lake Khovsgol Ice Festival in Khatgal, Mongolia, on March 3, 2017. See more from photos from Taylor Weidman here.
Providing accompanying text
The icing on the cake is text with your story. Editors will almost always ask if there are words to accompany a photo story. If you can offer text with your pictures, you will almost always increase your chances of making a sale. And by providing a text-and-pictures package, you can negotiate a fee that will almost certainly be higher than if you were providing only pictures.
There is sometimes a trade-off when it comes to providing text. The skills required to write really engaging text are not the same as what is needed to create a powerful visual narrative. But even if you are a reasonable writer, the chances are that in dedicating attention to the details that will enrich your written story, you will diminish your focus on the pictorial aspect of your project. It may be that both your text and photos suffer simply because your creative focus is divided. But many photographers are perfectly capable of producing a complete package and prefer the independence of not having to coordinate with and accommodate a writer.
Fired up? The next step is to get out there and create your first stories and then publish them on LightRocket (if you are a premium member).
---
Interested in knowing how to conceptualize a great photo project? Read about it in our previous article, Storytelling Through Pictures (Part 1, Conceptualizing).
Written by Yvan Cohen | Yvan has been a photojournalist for over 30 years. He's a co-founder of LightRocket and continues to shoot photo and video projects around South East Asia.
To read more helpful articles on photography, check out our blog page.
Join our growing photographer community at LightRocket and get powerful archive management and website building tools for free!
---